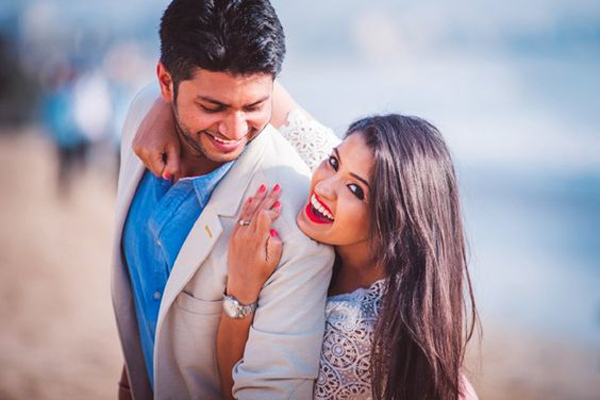 Marriage is one of the most beautiful, exciting, romantic and life turning phase. It is a new beginning for both bride and groom. You start a new phase of your life, sharing your home, your space, important and precious things which you even didn't share with your sibling as well. It gives you a sense of responsibility also. When you tie the knot with someone, be it yours love marriage or arranged marriage, the first year of the marriage is very crucial and important for every couple. Together you learn a lot of things, make plans, implement them and chase your collective dream to live a happy married life. Here, we are sharing some points which will boost the idea that the first year of marriage is very important.
Knowing each-other better: It may be that you know each-other from a long time, spent a lot of time together, watched many movies, explored new places, had lavish food in restaurants, but, staying together is a different feeling. There are many things which you get to know only once you start staying together. You start knowing more about his/her personality at home, eating habits, liking's, disliking's, way you sleep and many other things which you never considered and taken so seriously before. You learn a lot new things about your partner and start knowing each-other well.
Share everything and anything: After marriage you do not just share your home, but you share many things with your partner like your room, bed, cabinets, your car, your favorite cookies, chocolates and much more. It gives you a sense of attachment and belongingness. All these things look really small, but they have their own importance in life.
You act and think like a unit: If you are a married couple and if you does not act and think like a unit then there is something wrong in your relationship. Being a couple you fight with each-other which is quite normal between couples. But, it is very important that you work, think and behaves like a unit when you face any difficult situation or challenge in life. You never leave your partner alone in the time of difficulty. Moreover, you two act as a team and try to find out solutions for all difficulties of life.
Knowing about what makes your partner happy & sad: The first year of happy married life is something like you try to spend maximum time together. It is kind of extended honeymoon. You learn to know more about each-other's liking-disliking. You also learn what will make him/her happy and what will annoy him/her. You also develop a sense over which things you can argue and where you need to stop and quit.
Unfold the weaker side as well: When your partner before your marriage, you tend to know only the strong and good side of your partner. But, once you stay together you get to see the strong and weak side as well. Once you get married you don't worry a lot about your weaker sides and you are fully convinced that your partner will not take your weaker points otherwise, rather he/she will support you and accept you the way you are.
You learn to filter your words: This is one thing which you gradually learn in this relationship. You start filtering your words and pay attention to what you speak. In any heated argument you tend to say such words which you actually don't mean, in that case you invite unwanted tension and tussle.  To avoid such unwanted situations and arguments you start filtering your sentences and start picking the right words to express yourself in a subtle manner.
LoveVivah.com matrimonial site gives brides and grooms profiles for wedding. Find your life partner with updated marriage profile.