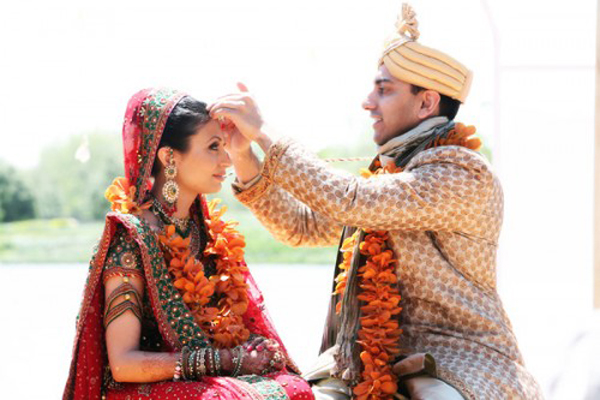 When you say money can't buy love and happiness, do you really believe in this? Do you think that can survive with love only? Do you think that you don't need money to run your family because you love them so much? Do you think that your true love will give them all things what they want in life? The answer is NO. For emotional part love is important, but for all materialistic things you need money. After marriage, one thing that is as important as love is money, without money you can't survive for long time. Therefore, money management is really important after marriage. Some people don't think too much about money management after marriage too. They lead a similar kind of life as they use to live in their bachelorhood. With similar spending habits and limited money you will not be able to survive after marriage. If you will not plan your financial things in advance, then you will be in financial mess. Therefore, it is really necessary that as a couple you plan your financial things accordingly. Here are some simple tips for money management for newly married couples, so they can lead their life happily and tension free.
Start talking about finance: This is very important to talk about finance and discuss things. If you both are working and you have your own account, still it is important that you should discuss about your total earning and spending limits. You should also discuss about the bank balance and saving as well. It will give you a fair idea about your earnings and financial responsibilities.
Take note of your spending & debt: This is another important thing which should be taken into account. As a couple, most of the time we discuss about shopping, buying something new, or buying some unnecessary things, which you really don't require. Therefore, it becomes necessary to take a note on your spending limits and spending habit. Also, take a close view about how much money you require to pay-off your debts. It is really important that as couple you stay debt free. It will further help you to take some big loan, if you are planning big purchase like buying a home or a brand new car. Therefore, to improve your CIBIL score you keep a track of your spending and debt together.
Write down your financial goals:  Write down your financial goals. As a couple you should write down your financial goals. You should always know your financial goals clearly. If you are planning any big purchase in future, then it is important that you should plan it properly. Write down your small and big financial responsibilities and even plan in which year or after how many years you want to achieve your financial goals.
Build emergency funds: If you don't have any emergency funds, consider developing this as your top priority. An emergency fund is amount which you should keep aside in case something expensive happens unexpectedly, you can meet all your expenses without any problem. Try to save at least 6 month's household funds as contingency funds to meet any unexpected financial expenses. It will bring financial stability and financial security in your life.
Design your monthly budget and follow it: It is really important to design a monthly budget. Based on your monthly earnings and expenses, you should decide an amount and make your budget accordingly. After making your budget, it is very important that you follow your budget religiously. It is important that you are following and sticking to your financial budget. It will help you to save more money as couple and increase your funds and regularize your expenses.
Save for retirement: If you both are working, in that case, have you planned your retirement? In what age you want to retire? It is really important that you should be very clear about your retirement age. If you want to retire in the age of 55 year, you should start saving money for your retirement as soon as possible. Throughout your age you don't want to work and continue working till your late 60s. It is equally important to live a good and respectable life after retirement as well, therefore, start saving money accordingly to retire in your desired age.
LoveVivah.com matrimonial site provides Indian bride and groom profiles looking for wedding. You can select your perfect future life partner with free registration.