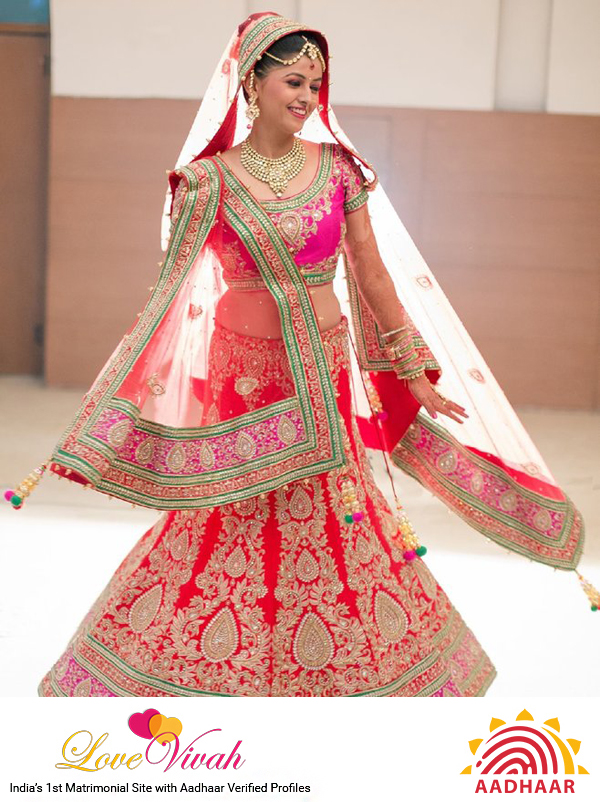 Family wedding is all about fun, excitement and rituals. When there is a wedding in the family you always want to look your best. You want to buy something which will look nice on you. You don't want to settle down for something ordinary on the wedding day as a daughter-in-law of the family you are going to be with your sister-in-law all the time and you are required to look equally good. However, you don't want to invest the same amount in your dress as you should have done on your wedding, but still you want to buy something really stunning. If you are confused what you should wear on your sister-in-law's wedding ceremony take a look at these stylish and stunning dresses to look gorgeous.
Saree with a twist: If you are planning to wear a wedding saree, give farewell to the traditional way of draping it. Wear your favorite saree with a twist to look stylish and glam diva on the wedding of your sister-in-law. There are many interesting styles in which you can wear your saree. Pick a designer edgy blouse with your saree to get the desired look.
Dazzling lehenga: Pick a designer nice lehenga with rich fabric like velvet choli teamed up with raw silk lehenga. If you are choosing the wedding lehenga with minimum work then you can always pick a heavy blouse. Go easy on the embroidery, always choose some nice and bright color that will suit your skin tone. Pastel tones combines with neon colors are very much in trend. Always chose the right fabric according to the venue and season. A heavy fabric lehenga might make you uncomfortable in summer. But, keep this in mind that your lehenga should not overshadow your sister-in-law's lehenga.
Long party gown: You can wear a long party gown if you want to experiment with your looks. These exotic wedding gowns are available in different colors and designs. You can buy a flared, non-flared and straight fit gowns as well. While buying such gown you should always remember your body type and color complexion. If you are plum type then don't go for flared gowns it will make you look fatter. So, pick the right one which will fit well and make you look gorgeous.
Semi-Indian gown: These gowns are modified with desi twist. These gowns are designed with embroidery, shimmer, bling, gotta and zari work. Some gowns also come with attached duppata or small side duppata to fit as per Indian customers. These gowns look more or less like long anarkali suits as they are floor length long. You can buy a semi-Indian gown in some vibrant color with beautiful embroidery and work. It you are choosing the sleeveless one then you always remember that you choose the lesser work in the top as more thread work and blemish can make you uncomfortable.
LoveVivah.com Gupta matrimony website provide Indian brides and grooms profiles. Search for perfect life partner from thousands for Aadhaar matchmakings.