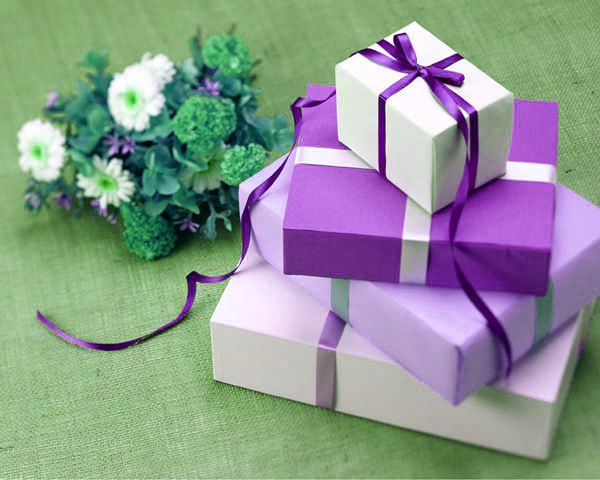 Marriage season is here again and you must be receiving wedding cards from your relatives, friends and colleagues. Marriage is one of the biggest events of one's life and you always want to make it memorable. Marriage invitation is bundle of excitement as you are always curious to see the bride and groom, their wedding attire and the pomp and show at the event. But this whole excitement is accompanied with the biggest confusion of your life – What will be the ideal gift for the couple? What gift you should buy for the newlywed couple? Whether the couple would like the gift or not? All such questions come to your mind when you think about gifting something special and elegant to the newlywed couple. These questions appear tougher than the questions you attempted in any competitive exam. Buying a perfect marriage gift for the couple is really a thoughtful task because you always want to gift something useful and special to the couple.
Consider your budget: The first thing which you should always consider before buying a marriage gift for your loved ones is your gifting budget. Think about how much you can spend on a gift. Do you want to buy something special, but within low budget, or you don't mind spending money for buying the wedding gift for the couple? It will help in considering the different options available within your budget and save you from over spending. Always stick to your maximum spending limit or your budget, that way you will not spoil your overall budget.
Your relation with them: Relationship and closeness with the newlywed couple plays an important role in choosing the gift for the newlywed. If the couple is in your direct and close relation, you always want to gift something really awesome and elegant to the newlywed couple. But, if they are your colleagues or friends or neighbor, then you would probably want to gift them something beautiful, but within minimum budget. So, the closeness and relationship with the couple also plays decisive role in choosing the gift for couple.
What type of gifts they need: This is another important thing which you should always consider before buying anything for the couple. If you know what they need in terms of any item, then try to gift them that specific thing as marriage gift. If they are going to settle down in a new city after marriage, it is better to give them some home appliance or something useful to save them from purchasing that item. Even you can ask them about their wishlist as wedding gift. This way you will be able to know what exactly they require or look forward to buy after marriage.
How soon you should buy a gift?: Is it the right time to buy a gift for the newlywed couple? Is it too early or are you buying it at the very last minute? To avoid last minute hassle and ending up with something messy, it is better to buy a gift in advance. Try to buy the wedding gift at least 15 days in advance, so in case you find any issue with the gift or you want to replace it with something else, you have enough time to change it. To avoid any glitches, it is better to buy wedding gift for couple in advance.  
Money v/s. physical gift: Most of the people are confused between cash or physical gift.. This is a very tough thing to decide upon when it comes to wedding gift. Most of the people to avoid any confusion end up giving money instead of buying a gift for them. Besides, people are not sure what the couple require or whether they will like the gift or not, so they chose to give them cash. This is in a way also useful that they can buy any item with that money or spend it their ways. So, if you are not sure about their choices, gift them cash.