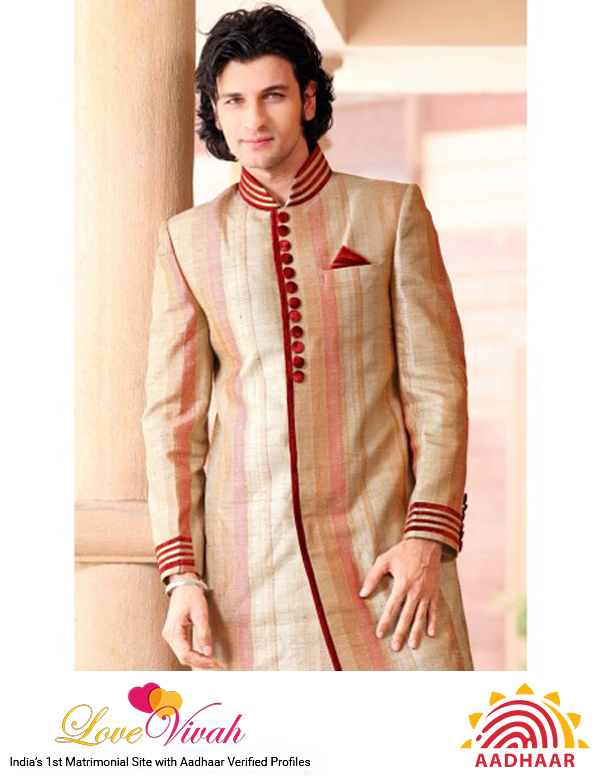 Are you getting married in this hot summer and feeling bit tensed because you don't want to wear that heavy designer suit on your wedding day? Getting married in this hot summer could be a bit problematic if you are planning to wear something heavy like people wear in winter wedding with heavy three piece suit with tie. It can make you restless and at the same time make you sweat. A sweating groom will not be liked by people at all, besides, it will not let you enjoy your wedding as well. To ease your tension and to make your wedding day more comfortable and relaxing, here we are sharing some essential tips with you to ease your journey.
Go for light colors: In this hot summer to breathe easy and look comfortable it is important that you choose light colors. Light colors are soothing and make you feel easier. Light colors will make you light and airy, which is just perfect for this hot summer.
Solid colors if indoor venue: If your wedding venue is indoor like a party hall or banquet or some hotel, then you can think about wearing your favorite solid colors like dark blue, royal blue or black. But, if your wedding venue is not indoor and it is like typical lawn or farmhouse it is better to avoid wearing dark colors which can make you uncomfortable on your wedding day.
Add some pattern bow tie/tie: You can go for light colors and light grey is perfect shade of sweaty outdoor wedding venues. To complete your wedding look you can think about wearing some pattern bow tie or a proper tie if you are fond of it. A bow-tie or proper tie will add edge to your wedding suit and make it more formal.
Choose light fabric: Go for some light fabric wedding suits or fabrics, which are just perfect for this hot weather. If you are thinking to buy a heavy fabric based suit for your wedding, it will make you uncomfortable and irritate you. It is better to go for some light and airy fabrics.
No tie to breathe with ease: If you are not comfortable with tie, then don't go with it, wear your wedding suit without tie. If you are going some designer suit and if it is looking great without a tie, it is not necessary to wear it. As long as the suit is nice and looking awesome without adding something else to it, then you can think going it without tie.
LoveVivah.com Hindu matrimony website offers profiles of grooms and bride for wedding. Check thousands matrimonial resumes for perfect partner.