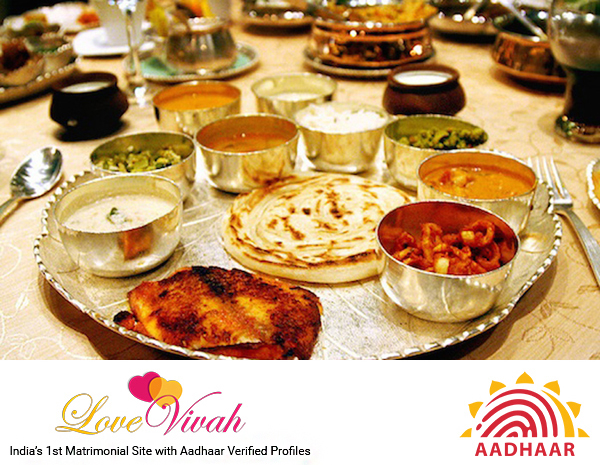 Nowadays, you must have heard from your friends, cousins or relatives that I am on a special diet and following my diet routine. All of us want to look fit, slim like our Bollywood ideals. But, during those diet sessions, if you will receive a wedding invitation, your whole dieting and special diet goes to basics again. Most of the foods in weddings are oily and full of calories.  Those who are following some special diet plans return home empty stomach because they don't find something low diet or healthy to feat. For such health-conscious guests, who count each-every calories consumed, you can add some special food in your wedding menu. If you are clueless then you can take help of your wedding planner to get the best list of some healthy wedding menu. Here we are sharing some of the popular diet dishes for your health-conscious guests.
Live counter: Live food counters are blessing for all those who are on a special diet. You can mix your favorite food and mix them according to your choices. You can have vegetables, seasonings, herbs and oils and let your guests enjoy the food.
Tandoori counter: Tandoori food is all time better than the fried and oily snacks. You have different tandoori dishes with lesser oil. So having a tandoori snacks counter for the guest is really good option.
Salad counter: You can have a lavish salad counter for your guests. You can have different types of salad for all those guests who are diet conscious. Think about some yummy and interesting salad options for your guests.
Different healthy dishes: Choose some healthy and nutritious food for your guests. These different cuisines offer you healthy foods.
South Indian dishes: You can have a South Indian food counter in your wedding. You can have counters of idlis, oil-free dosas and other South Indian dishes for guests.
Soups: You can also have soup counter in your wedding. There are plenty of options available to offer the guests. You can offer them Indian, Chinese and other soups.
Chinese dishes: Chinese dishes are another good option for those who are diet conscious. You can offer them vegetable soups, steamed and sautéed vegetables with steamed rice. Steamed fish/chicken with lots of vegetables and mushrooms.
Mexican dishes: You can also offer salad and Mexican soups to your guests. These are low diet and healthy as well. You can also offer burritos and fajitas, chopped vegetables and salsa beans.
Japanese dishes:  Japanese food is another good option for those who are diet conscious. You can offer Miso soup, sushi, seaweed salad, steamed and sautéed vegetables, and grilled fish and chicken.
LoveVivah.com Tamil matrimony portal gives profiles of brides or grooms for marriage. Search suitable life partner from Aadhaar verified resumes.