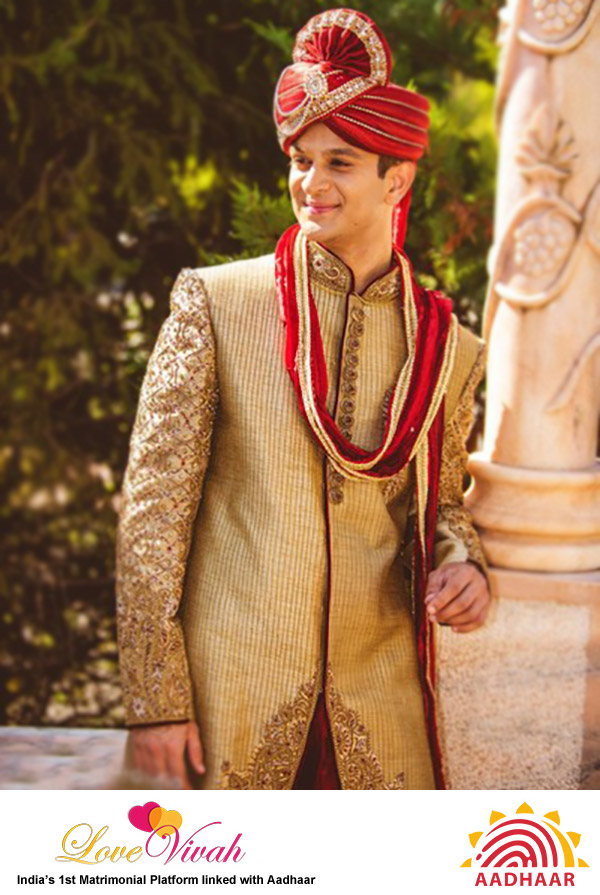 You must have heard a lot about what a bride should do and what she should not do before and after marriage. The web world is flooded with such information. But, have you ever thought about that this phase is equally complicated and transforming for a groom too. As a groom, guys also feel the similar kind of nervousness and anxiety. However, your wedding day and life after wedding is unpredictable and you can't do much about it apart from planning for your better future. But, a few things you can't avoid and ignore if you are about to get married soon.  For all those men who are going through the same phase and feeling a bit nervous about the new beginning of their life, we are here sharing some important things which no one else will tell before your wedding.
A few things are not in your territory: You can't do everything on your own. It might be you are good at managing the finance or organizing things, but it doesn't mean that you are good at everything. It is always better to divide the work between the two of you. If you think that your wife is good in bargaining, let her do the shopping to save some extra money. Don't force yourself or don't force her to do things which are not your forte. Never hesitate to take help of your partner if she is good at something.
Be clear about your finances: This is another thing you should consider before and after marriage as well. It is good to spend lavishly on your wedding and live your dreams. But, it doesn't mean that you spend all your savings on your marriage or planning your honeymoon. You are supposed to plan a lot of things after marriage as well and for that you need money. Be clear about your expenses and savings. If you save some money religiously on monthly basis, then make it clear to your wife as well to avoid any issues. Besides, it will also help in planning things in a better way.
Don't make rigid rules: Marriage is not about making rules or forcing your rules/lifestyle on others. It is true that as humans we all have some expectations from our partners. But, it doesn't mean that you force your pre-decided rules on your partner. Don't make rigid rules, be flexible in your approach. Always remember that you two are different personalities, with different lifestyle and mindset. So, if you force yourself on her from the day one, then you will increase the tension in your relationship. Therefore, it is very necessary you give her enough time to settle down with you and get habitual of this new lifestyle to make her comfortable, rather than forcing things on her from day one.
Don't force your wishes: Having some expectations from your partner is quite natural. But, if you have some unrealistic expectations, then you will land this relationship in trouble. It is always better to discuss your ideas and expectations with your partner in more constructive manner instead of forcing your partner to meet your expectations. If you are keen about something and your partner is not agreeing over your idea, it is better to find a midway to stay happy.
Give freedom & space: This is another thing which nobody will tell you before and even after your marriage. For a healthy and strong relationship, it is important that you give freedom and personal space to your partner. Sharing your things and day-to-day happenings with your partner is a good habit. But, minimizing the freedom and personal space of your partner is not good. Everybody has their own lifestyle, bonding with friends, family and cousins. If you expect that she will cut off from all her relationships, this is not possible and not even good for her as an individual. Spying on your partner, checking her phone calls, messages and other personal things will add bitterness in your relationship and will not let you grow as life-partners. If she wants to go out for shopping with her friends, let her go and enjoy the day. Give freedom and space to your partner to enjoy the blissful marriage.
LoveVivah.com Maharashtra matrimonial site provides brides and grooms matching for marriage. Register Now for free & search through millions of Aadhaar linked profiles!