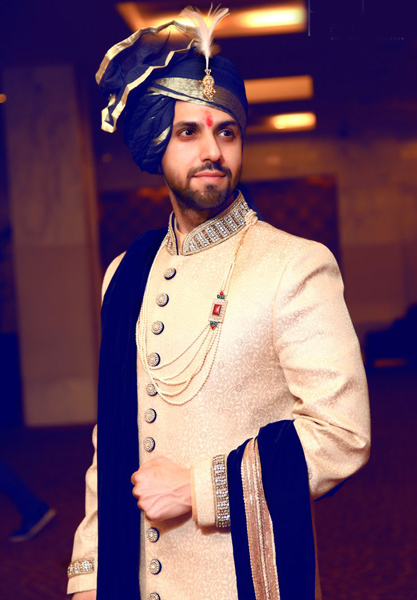 Feeling butterflies in stomach? Feeling nervous when you think about the wedding day? Don't know what to do what not to do on your wedding day? Clueless about the things that you should consider/avoid on your wedding day?  Your wedding day is the most important day of your life and you will listen a lot of advices from your parents, family members and friends as well. You friends and family members must have given you a good number of tips to ensure that you will stay happily after marriage. You must be hearing many advices like 'avoid arguments and unnecessary rifts whenever possible'. Or advices like 'don't shout on your partner', etc. But, what would you do for your wedding day, 'The Big Day'. Nobody suggests you for this special day as most of the friends and family members are busy in telling you a thousand of things about happy married life, but not for your wedding day. We are here sharing some important advice for the groom to help them to be the best on their special day.
Set your alarm: This is really important that you set your alarm for the wedding day to wake up on time. It will help in not to get late for other rituals and leaving for your wedding venue. If you will set an alarm for your wedding day for early morning that ensure that you will not oversleep. It will further give you enough time to complete other stuff on time with important ceremonies.
Get your shave cleaned: It does not matter how much you love your shave or how trendy or cool you look in your shave, get it CLEANED. It is really important that you get your shave cleaned on the same day that your face will shine and you look fresh. Nowadays, there are many males, who don't like to get their shave cleaned, but on your wedding day you should look good and clean at the same time. It is not for bride only to look beautiful and stunning on your wedding day. Rather, it is equally important for groom as well to look handsome and smart on their wedding day.
Eat well in the morning: Ensure that you are filling your stomach well before you leave your home. It is very important that you have a good breakfast in the morning. It might be that you will not get the opportunity to have something during the whole day. Therefore, it becomes important you have something really filling and healthy. Even if you don't eat breakfast usually, still on this day eat something good to get going. It might that you will not be able to have anything during the whole day because of too many ceremonies, rituals or travelling. If you will stay empty stomach, it might be you will feel unpleasant and uneasy. You will never want that your stomach will give you trouble during ceremonies.
Dress your best: This is just about wearing the perfect wedding suit or sherwani on your marriage day. You should be wearing the best of everything from your socks to your under garments. Your bride must be wearing her best of everything, so you might want to consider the same.
Don't forget to carry to ring/mangalsutra: In Indian marriage, it is very important that you should carry your wedding ring/mangalsutra with you. Before you leave home for the wedding ceremony, you should always check whether you are carrying all required things with you. You never want to be in a situation where you ceremonies got delayed because you forgot to carry your wedding ring or mangalsutra.
Reach on time: In almost all Indian wedding one thing, which is very important is wedding time or time for Feras (wedding circles). Most of the people want to start their wedding ceremonies on time or as scheduled by the Pandit/Pojari. Therefore, try to leave on time from home and reach there on time, so all your ceremonies will start on time and you will not miss any auspicious muhurat for your wedding.
LoveVivah.com matrimony website gives suitable profiles of brides for grooms listed. Today you can get registered on the portal.