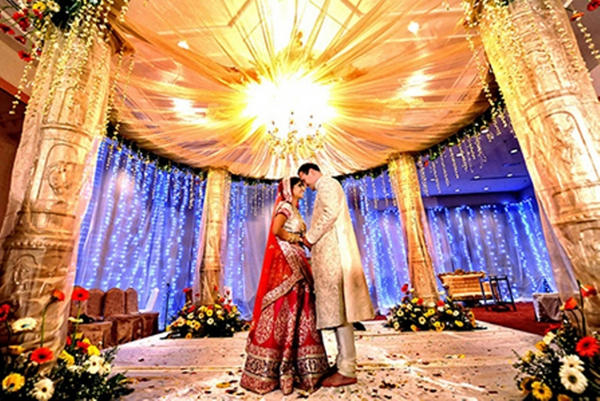 The most relaxing thing for parents is getting the marriage fixed of their child. However, the most complicated and tiring task for parents is managing all the wedding arrangements well and making it perfect affair. Wedding planning is really tiring and complicated thing and could give you bumpy ride if you are not aware of how to manage things. Most of us are not aware of many things like who is the best wedding decorator? Which is the best catering service in your locality or area? Who can offer you the best deal in flower decoration and much more? All these questions are really tricky and if you talk to ten different people, they will tell you 100 new vendors. Therefore, it becomes more complicated to finalize the one and book them well before time. In such a situation, a wedding planner can work as a magical man proving you best possible services within your wedding budget. Here are some reasons why you should hire a wedding planner for doing all arrangements.
Saves your time:  One of the biggest advantages of hiring a wedding planner, he saves your time. Either you are employed, self-employed, businessman or working professional, all of us don't have enough time to spend hours and hours in searching and talking to different vendors. A wedding planner will do all discussion, negotiation and finalization of different vendors on your behalf after knowing your requirements.
Stick to budget: They help in saving your money and try to offer you best services within your budget. They try to find out vendors and fix them within your budget. The only thing you need to do while hiring a wedding planner is tell him your overall spending budget and ask him/her to arrange everything within the budget.
Reduces your overall spending: They have good contacts with different vendors.  Therefore, he/she can easily reduce the overall spending. Wedding planner negotiates well with different vendors and helps you in saving at least 10-15% of the estimated cost.
Giving you best solutions and suggestions:  Their job is to provide you best solutions and suggestions according to your requirements. They can easily tell you which guest house can give you the most reasonable rates on room booking. Which wedding hall can accommodate large number of guest gatherings? So, they can solve most of your concerns without wasting much of your time. They can tell you various options within your budget.
Manage everything well on your wedding day: On the wedding day of your child you don't want to spend most of your time in attending calls of vendors, asking and talking them about the different arrangements. Therefore, it is always good to hire a wedding planner and stay tension free on the wedding day.  He/she will be the contact person for all the vendors, so they will not disturb you and you can enjoy all the wedding rituals with your family.
A perfect wedding: They are the best person to organize everything for your wedding from the best decoration, to perfect lighting, parking arrangements, best food and cocktails. They realize your dream of perfect wedding like we see in movies. They do everything so perfectly on your wedding day to make it fairy tale.
LoveVivah.com Baniya matrimony portal gives online profiles of unmarried boys and girls to find their marriage partner. Searching hundreds for verified marriage profiles.