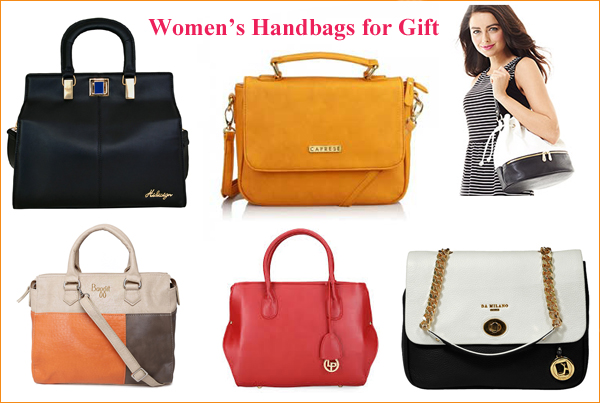 Do you want to gift something really stunning and awesome to your wife? Are you really confused about what should you gift to your wife? Gifting is really important and makes the other person feel that he/she is really important. It gives you opportunity to show your love to your spouse. You can gift her anything and she will be happy for sure because your feelings matters more than the price tag of the gift. But, there is one such gift which is very much liked by most of the women. Generally, most of the women have at least two-three different types of handbag to fit into the occasion and requirements. Let's take a look at some of the well-known Indian handbags to woo your lady love.
Hidesign: This is one of the leading Indian handbag brands. This brand builds more than 40,000 bags every month. You can easily find this bag in any of the bag store. Their designs are really catchy and chick. These bags are available in different sizes and colors. You can pick any of the bags based on your taste and interest.
Caperse: This is one of the leading Indian handbags and liked by almost all the ladies. The high quality bags with unlimited styles and designs are easily available in most of the bag outlets in major cities. You can also grab this stylish handbag online as well. These bags are very much affordable and stylish as well made of high quality material.
Baggit: If you are looking for style with superior quality handbags, it is the perfect choice for you. This brand managed to grab a position among the top 10 handbags in India. The showroom of Baggit is available in most of metro cities. You can easily find a bag to complement your party look, to carry it to your workplace or to flaunt it in front of your friends. It is a good option to choose as gift for your spouse.
Lino Perros: This brand is popular for its stylish and unique designs. The quality of these handbags is unmatched and high class. The brand has grabbed awards for its quality products and unique designs. You can easily buy a stylish colorful handbag in almost all sizes. You can buy clutches, sling bags and wallets as well. You can pick party clutches and handbags as well. It is perfect choice if you are looking for quality and style.
Da Milano: This is one of the leading Indian brands offering you exclusive handbags at par with Italian designs and quality of handbags. It has showroom across the country. It has its stores in Middle East and Europe as well. The price range is within the reach of common man. It offers quality products in reasonable price. The bags are so trendy and colorful made of high quality leather. You can pick handbag, clutch, wallets and other accessories as well from this renowned brand.
LoveVivah.com Gujarati matrimony website offers online platform for Indian marriage. Find your dream life partner from Aadhaar verified matchmaking.