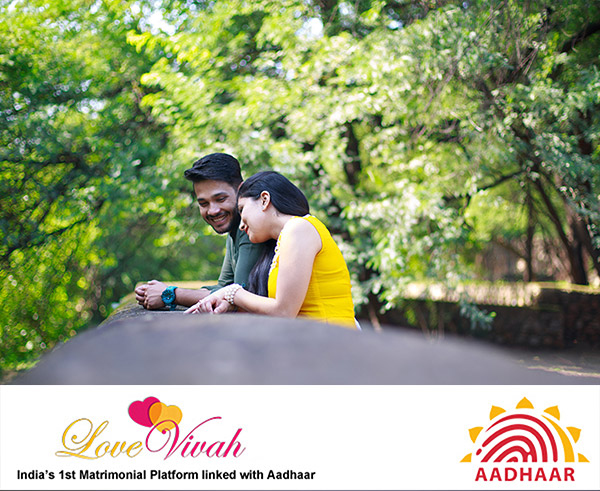 Have you crossed the age of 24 years and your whole family and relatives are after your life to get married? Do you want to look for a compatible and understanding partner, but not sure about how to search for a life partner? Searching a compatible life partner for kids is a war-level task for parents and they leave no stone unturned to find the most suitable partner for their child's marriage. They spread this news with everyone that they are looking for a partner for their kids. "Bete/beti ki shaadi karni hai, koi rishta batana." But do you think that finding a life partner with this conventional method is that easy? The whole process of arranged marriage is so tiring, cumbersome and full of hurdles from the day one to the final marriage day. Here, we are covering some topics giving jittery nights to all parents, but how matrimonial sites have made their life easy.
Searching a partner is "Total Siyapa". In our country marriage is all about confusion and hurdles. Finding a life partner is not easy and simple. When you start your search, you come to know that it is really tough to find someone meeting your requirements with the help of relatives, friends and middle man. Rajni Kaur, Delhi, said, "Main apne bete ki shaadi ke liye ladki dekh rahi hun, ladki search karna total siyapa hai". According to her, it is really tough to find someone who is equally compatible. But, now she has created a profile for her son on a matrimonial site, after meeting more than 10 girls referred through personal relations. She further added, "Saying no to someone from a known family is more difficult, rather than saying no to someone you meet through matrimonial site."
Hello ji, fix ho gayi shaadi? This is one question which haunts all parents when they start the search which all friends and family members are aware of. Whether you are attending someone's wedding or a family function, one question which everyone around will ask is  –  "Fix ho gayi shaadi?" It is something like their son or daughter is the only one left out without marriage. So, this question haunts them like anything. But, if you register with any matrimonial site you are not supposed to give reply to such questions because you are searching the partner at your ease where rest of the world is not involved in the search process. Moreover, you are not bothered to tell them about your search.
Tough call to take: When you start the partner search then it is really tough to decide and take a call to meet someone. The first step of meeting someone is really difficult, because you don't want to meet each and every one. It is really difficult to decide who will be the perfect partner for their kid. Kamal Kumar Saini, Aligarh, said, "Humko to shaadi ke liye milne jane main badi tension hoti hai." He further added, " Kisi ko na bolna acha nahi lagta, aur jis se baat karo wo hi milne ke liye bolta hai. Bada mushkil hai sab." So, as a parent you too don't feel good to say no to someone because you don't want to hurt the sentiments of others. But, if you register with a matrimonial site, you can meet only those whom you want to meet. You don't need to meet someone if you are not fully convinced. Here you have freedom to ask for photographs, more information and talk to them online. So, if you are not happy with the details you can easily say no to someone and you are not required to meet someone.
Call, call and call everyone: The only thing you are doing on weekend is either making a call to someone regarding the marriage proposal or you attending a call from others for the same. This is really difficult to be on call all the time on weekends. But, if you register with matrimonial site, you make a call to only those whom you find suitable for you. You are not required to make random calls to get the basic information.
Meet the most eligible one: If you have registered with any of the matrimonial site you are not required to meet everyone, but you can meet only those who are meeting 100% of your requirements. Here you are not forced to meet someone because he is friend of your relatives or someone known. If you search a life partner through traditional way, you are expected to meet even those whom you do not find eligible, just for the sake of some middle man involved in the process. But, the best thing with matrimonial sites is you are not forced to meet someone if you don't wish to. Sapna Mudgal, Mumbai, said, "I am fed up of meeting people on weekends as if I am showpiece. After registering with matrimonial site, my parents don't force me to meet everyone as we first look at the details, and then only make a call to meet someone." She also added, "Shaadi karna jaruri hai per inta bhi nahi ke har kisi se milte raho."
Now it is tough to find someone: "Apni biradari mein to aap ko pata hi hai kitna mushkil hai shaadi karna is age mein". This is one sentence which you all must have heard atleast once in your life if you have gone through the process of arranged marriage. If you reject four-five proposals, then you are labeled as someone who has high demands or people will comment like, "dimag kharab hai inka, inko koi nahi milega is tarah se shaadi karne ke liye." But, thanks to these matrimonial websites which are savior for all. You can reject as many profiles as you want, till the time you don't find someone most suitable. Moreover, you are not required to feel bad about anything.
Caste has everything to do with marriage: In arranged marriage caste plays a significant role. Most of the people want to find a suitable match within their caste. There comes a point when you don't find a match within your caste and you open up for a prospective groom or bride from other castes, but hesitate to share the same with others. In such situation, matrimonial site helps you to search a life partner in different castes without any hurdle. These matrimonial websites offer you unlimited suitable matches in all castes. If you start searching a partner in another community and  your family and friends get to know, the first thing you will listen from them is "Inko shaadi nahi karni, bekar ka tamasha kar rahe hai, pahle hi pasand kar rakha hoga koi bachchon ne." So, all this makes things more complicated for parents and even for the prospective bride or groom. On the other hand, these matrimonial sites don't require such formalities except of filling some basic information to register with them.
Lovevivah.com Rajasthan matrimonial site gives profiles of grooms and brides for wedding. Register Now and start your partner search with Aadhaar linked profiles.