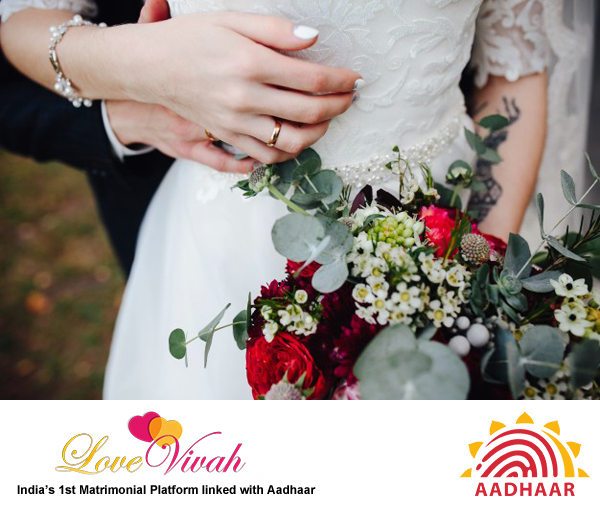 Everyone who is in marriageable age wants to find a life partner just perfect and compatible for them. Generally, we heard either about arrange marriage or about love marriage. Nowadays, there are many people who are taking help of matrimonial sites to find a life partner for self or for someone in marriageable age. There are numerous matrimonial sites, which can help you in finding a perfect partner easily. Now, you need not to compromise with people and situations, rather you can find a life partner on your own terms. These sites are different from marriage bureau as these sites ask you to fill certain details on their basic registration form and you can start your search. Here, we are sharing some advantages of registering with matrimonial sites to search a life partner.
Free Registrations: Most of the matrimonial websites offer you free registration. You can create a profile for self, daughter, son, siblings or for someone else who is in marriageable age. Registration process is simple. These websites don't charge you anything for creating a profile.
Simple and easy registration form: Registering with matrimonial website is very simple. You are just required to update your basic information like name, age, gender, phone number and email address to begin with. You are required to update some basic information to start your partner search. However, to get better search results it is always better to fill all the required information.
Quick and Refined search: These websites offer you different search modes to start your partner search. To find a suitable partner or matrimonial profile you are just required to update your partner preference and don't forget to update maximum details to start a search. The more information you will share with them the better search results you will get. A quick search offers quick search results based on minimum information you shared with the website. To get more matching profiles it is better to fill all partner details at the time of registration. However, you can anytime change your search criteria if you are not getting the desired results.
Safe platform for partner search: Most of the website are safe to use. Whichever information you share with them, they keep all such information safe and secure. These websites don't share your details with anyone without your knowledge. Rather, you are the one who is managing your profile, so you have all the right to share your information with other registered members. Besides, you are not even required to tell anyone that you searching a partner or with whom you are chatting with on these matrimonial websites. They are fully secured and safe place to search a life partner.
No need to compromise: Another big advantage of registering with these matrimonial websites is that you are not required to compromise with your partner requirements. You can search a partner on your own terms. If you are looking someone who is equally qualified and professionally settled, you will surely find end number of profiles matching your partner requirements. So, there is no need to compromise when it comes to searching a life partner. You are just required to devote some time to search and be clear what you are looking for.
More privacy: You are not required to worry on privacy part, when it comes to matrimonial profiles. These websites use all privacy tools to safeguard your details with other. They use different tools to secure your profile. They never share any information without your permission. Besides, if you are sending any interest to other registered member they will safeguard that information too.
Endless choices: The best thing with these websites is that they offer you endless options. They will offer you endless profiles of other registered members meeting your partner search criteria. They will provide you numerous matrimonial profiles meeting your requirements.
Affordability: These websites are more affordable when it comes to membership. These websites offer you various affordable membership plans meeting your requirements. You can anytime purchase a membership plan to speed-up your search. As these packages are highly affordable and as low as Rs. 1000 or less than that.
Open platform: This is open platform. Anyone can register with these websites irrespective of their caste, community, religion or occupation. These websites invite registration of all members who are in marriageable age. So, don't hesitate to register with any of these websites if you are looking for a perfect partner.
Customized services on request: To make your search journey easy and simple you can any time opt for paid personalized services. You can buy a personalized service which might offer you better search results, more refined matches and you can view contact details of other members. Besides, these websites also assign a service advisor/manager who manages your account and contact other registered members meeting your requirements on behalf of you. They also share your details with them and even fix meeting as well.
LoveVivah.com Punjabi matrimonial portal gives profiles of grooms and brides for marriage. Search for perfect life partner with Aadhaar verified matchmaking. Register Now for marriage!