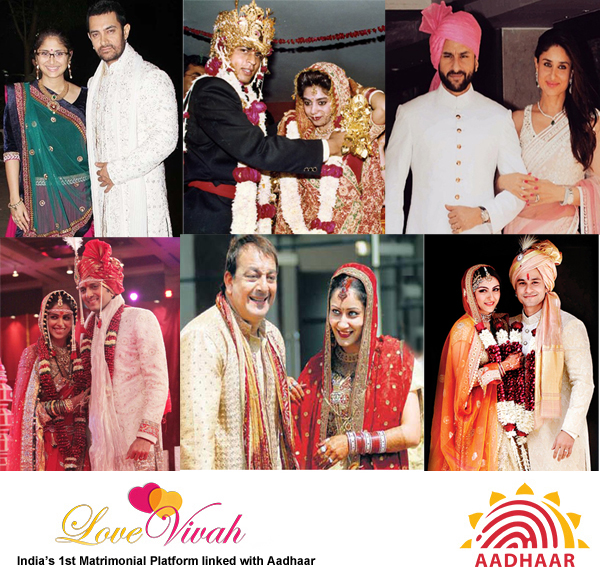 In India, when it comes to marriage we always want to go with the traditional way of searching a life partner and ringing the wedding bell. But, there are celebrities who decided to break the barriers and go off beat and followed their heart. There are many Bollywood couples who decided to follow their heart and marry with the one they wanted to. Inter-caste marriage is not easily accepted by our society easily and the journey of these superstars were not that easy. It is not just the reel life where these celebs have set an example for rest of the world, but in real life too they have set an example by choosing a life partner from other religion. Here, we are sharing list of seven Bollywood stars who followed their heart and marry the love of their life.
Aamir Khan and Kiran Rao: Bollywood's leading and top-rated actor Aamir Khan fell in love with Kiran Rao, a Brahmin girl from Bangalore. They got married in year 2005. They have set an example in front of everyone by marrying despite different religion. The two were an inspiration for rest of the people and for a lot of couples. They are a perfect example of inter-caste marriage.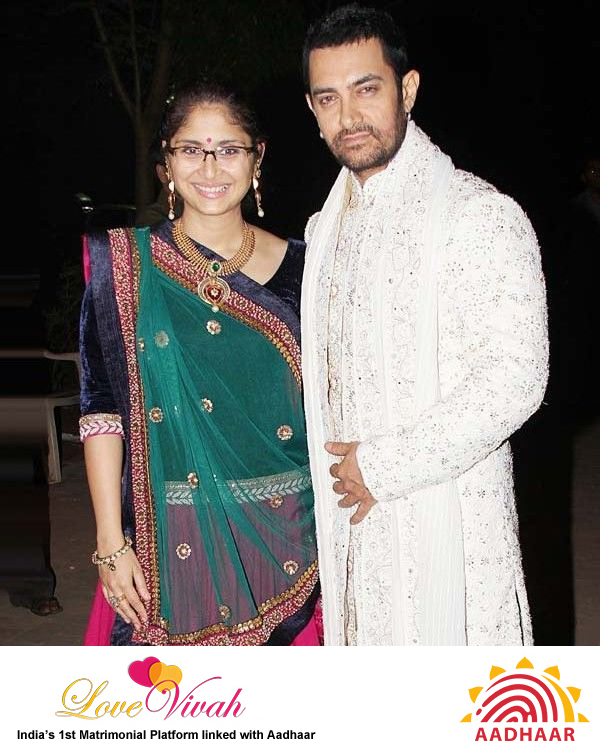 Shah Rukh Khan and Gauri Chibber: He is known as King Khan in the Bollywood. His movies are iconic and he is idol of many aspiring struggling actors. He is better known as king of romance in Indian movies and he is equally romantic in his real life too. He fell in love with Gauri Chibber, who is from Hindu Brahmin family. Apart from the strong resistance and disagreement for their relationship, they still followed their dreams. The disagreement of family and society did not stop them to tie the wedding knot. They got married in 1991 and have been one of the best example for rest of the people.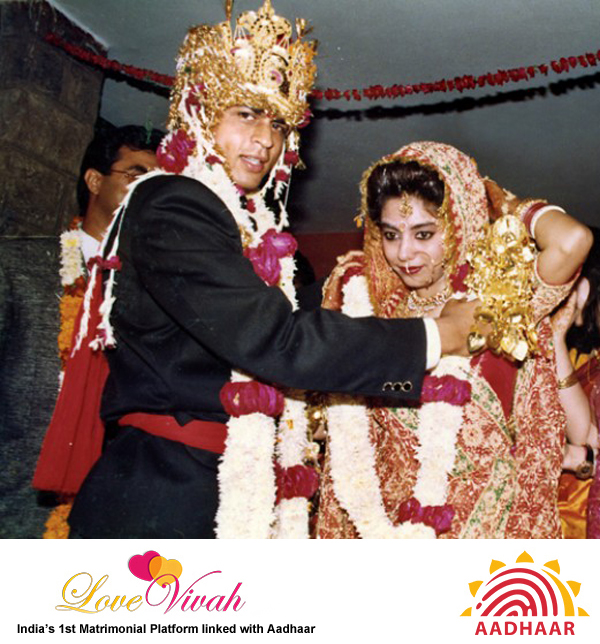 Saif Ali Khan and Kareena Kapoor: This was one of the most talked about marriage of B-town. While there were many people who expected that the actress will change her religion after marriage, but nothing happened as expected. She decided to follow her own religion and remained Hindu. They are a perfect example for all those who don't believe in age or religion barrier, but followed their heart and marry their love.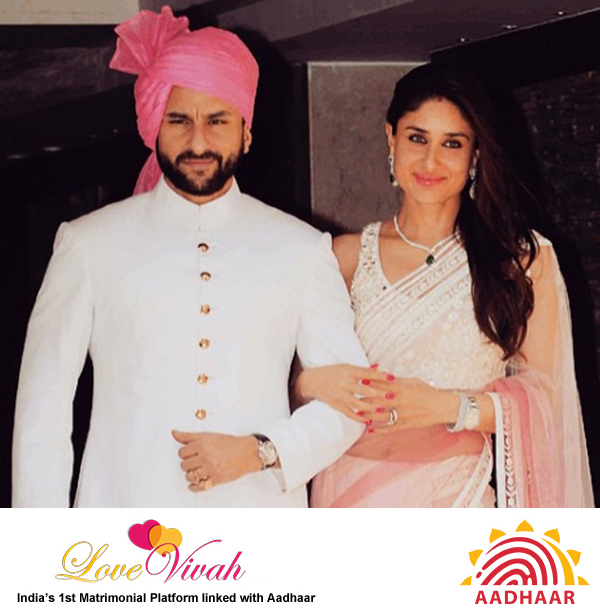 Ritesh Deshmukh and Genelia D'suoza: They look super cute together in reel and real life too. They are another good example of inter-religion marriage in Bollywood. They tied the know in 2012. Genelia is a Mangalorean Catholic and Ritesh is a Maharashtrian Hindu. They performed the wedding in both Maharashtrian and Christian style. It is a perfect example of respecting both the religions and individual beliefs.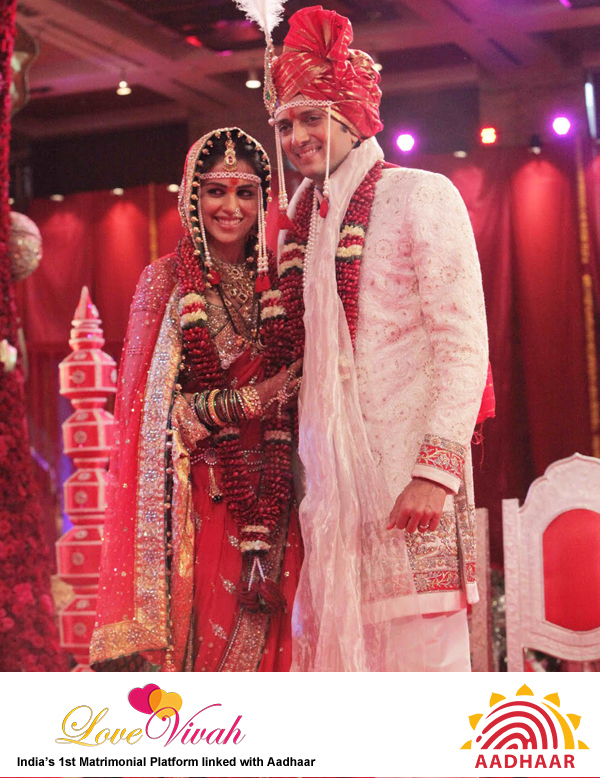 Sanjay Dutt and Dilnawaz Sheikh (Maanyata): Sanjay Dutt met Maanyata whose real name is Dilnawaz Sheikh in 2006. After dating each-other for two years and knowing each-other well, they decided to get married. However, there is a huge age gap of 19 years between the couple, but it did not work as barrier for them. They respect each-other's religion and individuality and has been a big support for him in his toughest time of life.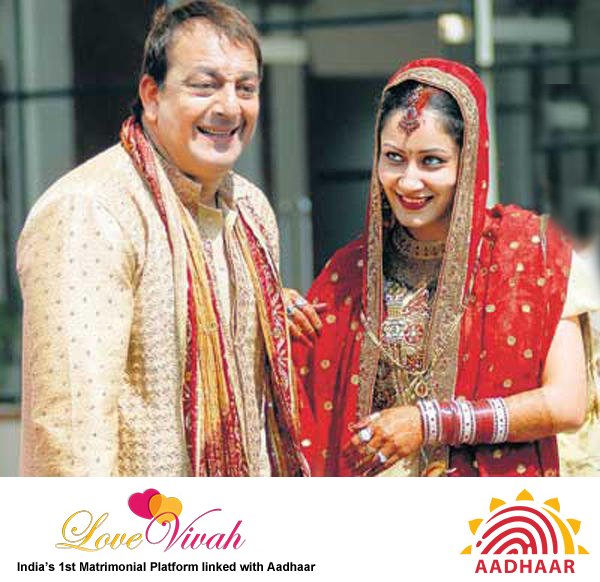 Sohail Khan and Seem Sachdeva: Their love story is not less than a Bollywood movie story. The duo was so madly in love each-other that they run away when Sohail's first movie as a director, "Pyaar Kiya to Darna Kya" was released. They married in different styles, first time in Arya Samaj rituals and later performed the Punjabi rituals as Seema is a Punjabi. However, they also have Nikah ceremony as well later in the evening. Their marriage tale was very filmy and full of turns and twists, but still they followed their wishes and decided to go against to their family and tied the knot. However, later on their families accepted them and they are well settled.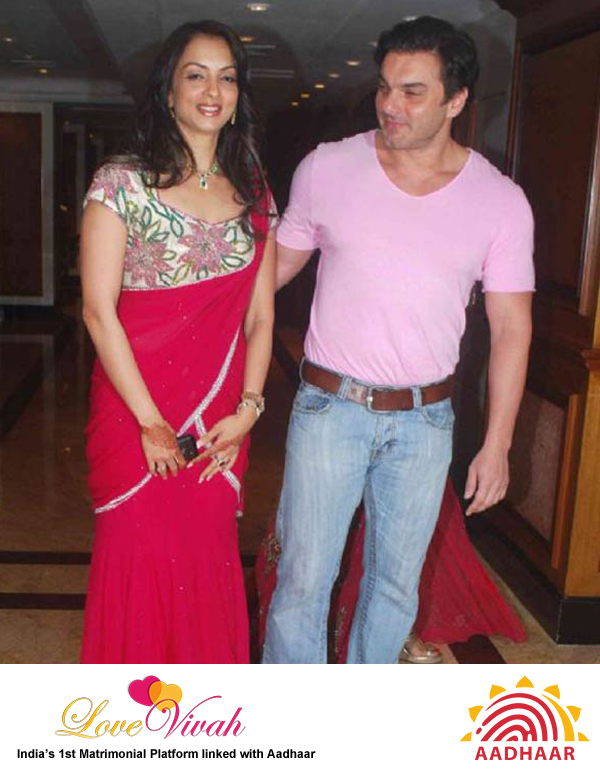 Soha Ali Khan and Kunal Khemu: They are the latest to join the married club of inter-religion couples. They dated each other for a very long time before reaching to the decision of getting married. They got married in 2014. They met for the first time on the sets of "Dhoondthe Reh Jaoge (2009)" and fell in love. They were in a live-in relationship for a good time and knowing each-other well they finally got married. Kunal Khemu is Hindu and Soha Ali Khan is Muslim, apart from the religious difference nothing stopped them to tie the knot.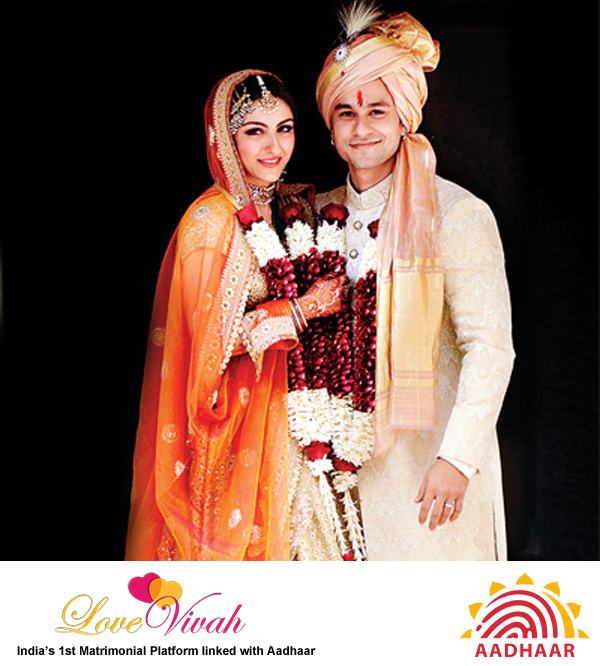 LoveVivah.com Telugu matrimony portal gives grooms and brides profiles for marriage. Find your life partner with Aadhaar verified matchmaking. Register now for marriage!