In Indian context, marriage is considered as one of the most important aspect of life. This one decision is powerful enough to change the rest of your life, to best or to worst, depending upon how efficiently the decision was taken after what all considerations. Yes, deciding to get married is one thing but finding a perfect life-partner with whom life can be a beautiful journey is an imperative one.
Gone are the days when relatives and friends used to play a significant role in match making. In present time their role has merely boiled down to attending the wedding and related events, whereas finding a suitable match remains as a key responsibility of the immediate family members only. In order to ease their efforts, online matrimonial websites play a significant role. Though the elder generation still might be a little skeptical about the use of online matrimonial websites as a means to search a matrimonial profile as they are not so internet savvy and their general perception about profiles on these sites is that they are of fake nature.For users with such inhibitions, LoveVivah has created a platform that is very easy to use and completely trustworthy. One doesn't have to be very tech friendly to use LoveVivah services that are available across Web, WAP and APP. The interface is simple and easy to use. Here are a few features that make it user friendly.
1) A fresh and lively look of the homepage that gives an encouraging statement about the whole idea of finding a perfect life-partner.
2) Search can be initiated directly form the home page without even registering on the site. This gives the user a reason to register once he/she finds multiple of profiles matching his/her preference.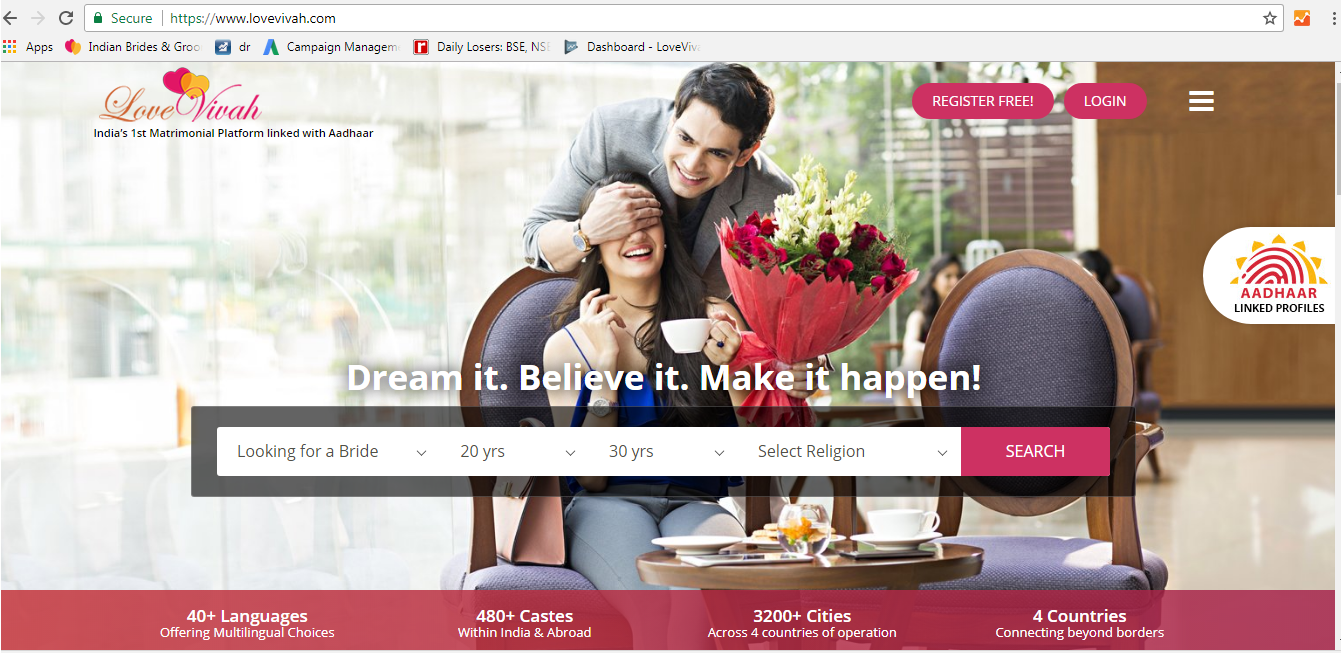 3) Linking of Aadhaar number with the account is a feature that doubly assures the users about the authenticity of profiles that exist on the interface. Any new user registering on LoveVivah has to mandatorily get his/her Aadhaar Number linked to the account. In absence of Aadhaar card, other relevant identity documents like passport, PAN card or driving license can be uploaded to prove the authenticity.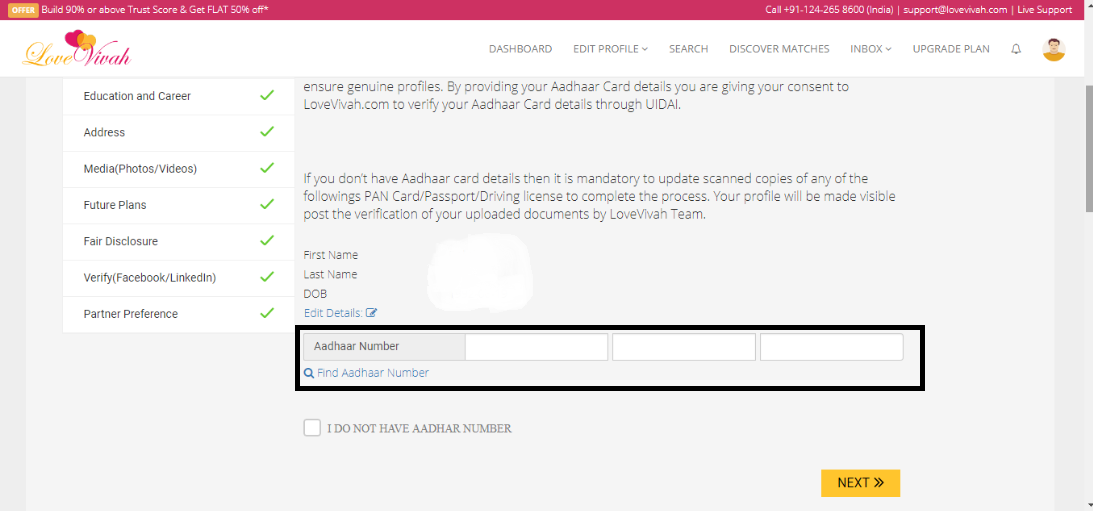 4) Users can be as elaborate about themselves as they want, by giving their personal details, family details, career and education details, etc. Sharing more details ensures a better match that suits the requirement.
5) Photos are another important aspect of any matrimonial profile. LoveVivah provides a facility to its users to upload the best of their photos directly form Facebook, which prevents the user from the hassle of searching and uploading each and every photo individually.
6) Users can shortlist the profiles as per their requirement, send them interest and do much more. Interacting with interested profiles is really easy and hassle free, but only for trusted and verified users.
7) All in all, the user experience on LoveVivah is smooth and pleasant. To experience this on your own, visit LoveVivah and register to find a perfect life-partner for yourself or you may also register for your sibling, friend or relative and help them find a perfect life-partner.