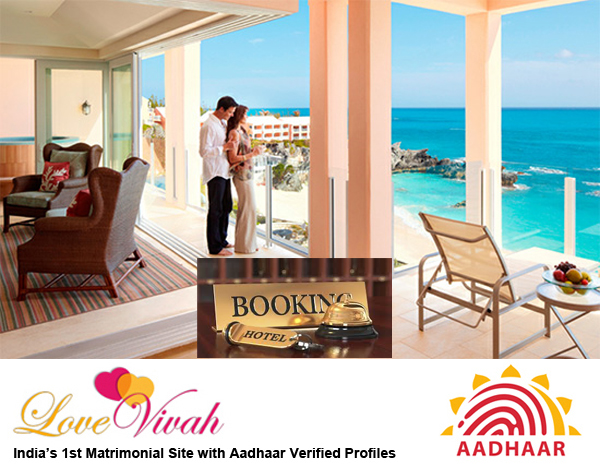 After the hectic and stressful preparation period of pre-wedding time, all married couples look forward to spend some romantic moments together and collect some best memories for lifetime. Honeymoon is not just about exploring some new destinations, but it is beyond that. It gives you time to know each-other better and build a strong relationship. If you are going to marry soon in this hot summer, then you should select a location, which is not only good but should offer you a pleasing weather as well, so you don't feel afraid to move out and explore the destination. It's time to explore top five extraordinary romantic destinations, which you can explore with your beloved for your honeymoon.
Bali, Indonesia: Bali is among one of the most romantic and exotic honeymoon destination for all newlywed couples. This scenic beauty is a must visit place for all those who are looking for a destination that is less crowded and gives you ample space to spend some most romantic time on the private beaches. However, the island remains busy during the summer, still the newlywed couples can always escape from the crowd to some romantic beach villas or to some eco-friendly hideaways surrounded by green rainforests. Here you can indulge in difference activities like you can go for an adventure trek to the volcanoes of Bali or massive Mount Agung. If you love water activities, you can go for swimming at Jimbaran Bay.
Maldives: This splendidly beautiful smallest island country can give a new spark in your love life. This gorgeously beautiful place is known for its turquoise blue water, unmatched scuba diving scene and romantic milieu. If you are planning your honeymoon in the months of May, June or July, this is the best place to visit in summer. This beautiful place can make you feel that you want to stay there for forever.  If you are seafood lover, this place is just ideal for all those as it offers mouthwatering seafood. You can take a romantic walk with your spouse on the shore lines at full moon nights and see the sparkling water and twinkling stars.
Sri Lanka: This is one of the nearest locations to Indian and it is really easy to reach this place as you can easily find multiple flights for this wonderful destination. You may plan your honeymoon to this marvelous place. However, the place is a bit hot as compared to other Asian continents, but you can compromise with hot summer as the place is a really a must visit. The surreal beaches and romantic resorts in Sri Lank welcome you for an experience that you will remember and cherish for the rest of your life. Take a romantic walk on the beaches and watch the sunset with your spouse. You can also plan a day trip to Pinnawela Elephant Orphanage and have an awesome experience with your lady love.
Thialand: Thailand is not just about beautiful beaches, it offers you much more than that. This beautiful place is situated at the foot of the mountain and the city is well known for its colorful festivals, temples, night markets and beautiful national park. If you want to add some adventure in your honeymoon trip you can rent a super bike and explore the dramatic terrains of Northern Thailand.
Cambodia: This is an alluring romantic honeymoon destination for all the newlywed couples. It is one of the most romantic honeymoon destinations in Asia. You can plan a getaway for this exotic destination in the month of July. This place offers some of the most luxurious accommodations around. If you love to explore the new cuisine, then this place is a treat for food lovers.