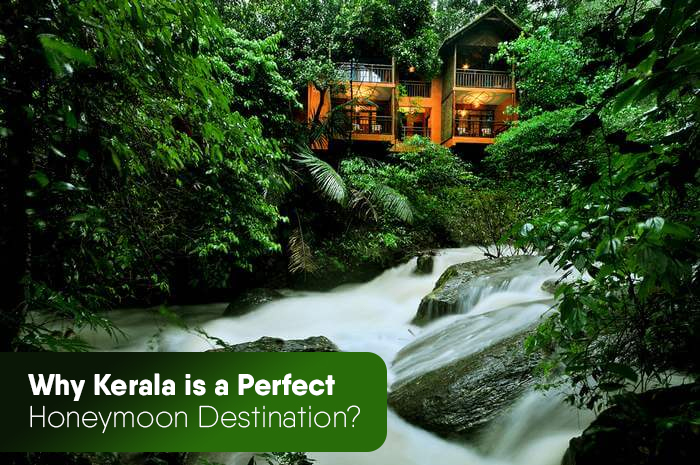 Kerala is also known as God's own country and truly the magnificence of Kerala justifies the title. It is a beautiful state which basks in the glory of nature, sprawling luscious greenery, pristine backwaters, scenic landscapes, misty hills, spice garden, tea, and coffee plantations to name a few.
To search for a life partner in Kerala, do visit our matrimony site for Kerala matrimony.
Kerala is one of the preferred tourist spots for the honeymoon couples owing to its natural beauty, pleasant and calm weather, and unique local cuisines – An ideal spot to wander with your life partner in the lap of nature.
You can plan a trip around the year but the best time to visit Kerala is after the monsoons to watch greenery in full swing.
Top 7 Destinations of Kerala to include in Honeymoon Trip Package
1. Munnar
Munnar is a large expanse of seamless tea plantations and the entire region is covered with luscious greenery. The beautiful hills of Munnar are the special attraction for the tourists. Eravikulam National Park of Munnar is the hot spot to watch the exotic species of flora and fauna. The pristine waterfalls Pallivasal and Chinnakanal are not to be missed. It is a favorable place for long nature walks, rock climbing, rappelling, getting wet under the waterfalls on way to Munnar and viewing sunrise together. The young couples are energetic and adventurous and Munnar is one of the best places for them to indulge in fun and frolic.
2. Wayanad
Chembra Peak is the highest peak in Wayanad and the heart-shaped honeymoon lake is the center of attraction. The lake is halfway on the way to the peak and people reach the peak via trekking or walking up to the top. The lake is covered with mist and it is a top rated place in Kerala for the honeymoon couples.
3. Kumarakom
Houseboat cruise in the vast backwaters of Kumarakom is the major attraction of this place. Book a houseboat to relax with your life partner and get a close view of nature, rice paddies, and unending coconut groves. Fresh fish are offered in the local cuisine of Kumarakom and foodies can savour their taste buds with its tasty cuisines.
4. Marari Beach
Marari Beach is a serene spot and turquoise blue waters, bright sun, golden sands, eternal coconut palm trees and delicious cuisines are the major attractions of this place. Traditional cottages are available here with private swimming pools for the couples seeking privacy and fun.
5. Thekkady
Thekkady is a tourist paradise and tree houses are a major attraction of this place. The tree houses are stationed between the forest areas. It invokes kid feeling staying in these tree house spots and is a romantic escapade for couples. Periyar Wildlife Sanctuary, Abraham's Spice Garden, Murikkady, and Kadathanadan Kalari Centre are some of the hot spots to visit during your staycation at Thekkady to watch the wildlife, to sense the aroma of spices, springing Ayurveda herbs, organic farming and to watch martial arts for self-defense.
6. Vagamon
Vagamon is a charming hill station and has attracted the attention of tourists. It is studded with green meadows, wildlife, tea plantations, valleys, gardens, and dales. The chain of hills Thangal Hill, Murugan Hill and Kurisumala is an extraordinary feat for Vagamon and fresh air and lively atmosphere is the gift for the visitors.
7. Bekal
An ideal place for couples, far away from the hustle bustle of city life, Bekal is nestled with amenities and comforts of nature. Clean sand and water, panoramic view of the Bekal Fort and the calming backwaters of Valiyaparamba are the major attractions of this spot.
If you are searching for a honeymoon spot, certainly plan a trip to the beautiful places in Kerala. Soak yourself in the goodness of nature and rejuvenate yourself with aromatic Ayurveda wellness treatments. Kerala is the exotic amalgamation of hill stations, valleys, beaches, backwaters, wildlife and waterfalls along with elephant ride in forests and long walks in spice gardens and tea and coffee plantations.
You can gift Kerala honeymoon package to your near and dear one's matrimonial couples. Various matrimonial sites also present an exciting package for the newlywed couples.