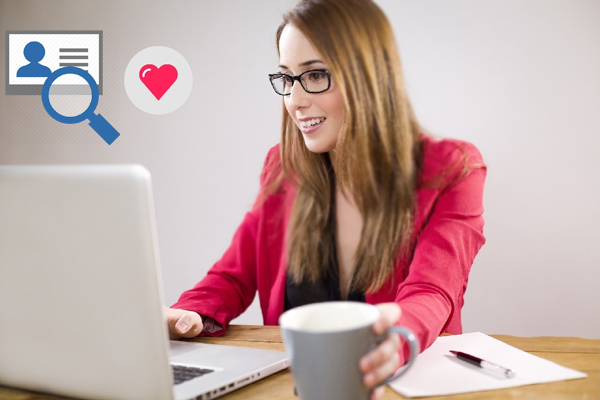 You must have heard various incidents where the boys and girls have created various fake profiles on different matrimonial site. Therefore, because of these fake profiles many genuine users hesitate to register themselves to create their profiles. However, these matrimonial sites have introduced various measures and methods to combat these fake profiles. If you too are thinking to create matrimony profile on any of the matrimonial site, here, we are sharing some ways to identify the fake matrimonial profiles.
Check all images: When you receive any interest or any request on your profile from some other registered users, it is always advisable to check all the images of his/her before accepting the request. If the person has not updated any photographs or updated very old images or childhood images, it indicates that he/she is not serious about the marriage. He/she must have created the profile for fun only not for serious relationship.
Wrong address: Before accepting the profile request or invitation, always check the address details of that person. There are many people who don't give right address details or correct mailing address. To prove themselves too smart, they give different address and wrong pin code or landmarks. Therefore, you should always search and find out the address details before accepting it.
Asking for phone number only:  Registered members, who are not so serious about marriage, will ask for your phone number in the first conversation only. They will ask for your phone number only and even the convenient timing for to make a call to you. Those who will ask for the phone number in the first message, try to enquire more before sharing your number.
Check all profile details carefully:  Before accepting anybody's invitation/request for sharing contact details check all the profile details carefully. Fake users will never update their professional details accurately. They will mention their professional details as self-employed, businessman or something else without company's name and other information. So, go through all the details minutely before accepting any request.
Go through social media profiles: To check the authenticity of the profile, check their social media profiles like LinkedIn, Facebook and any other profile. His/her activities and information shared on these platforms will give you a clear picture about his/her lifestyle, family details, professional details and you can also verify the details. You can always compare and match the information, images and other details to check the genuineness of the profile.
Scan the image: When you see any image on the profile, scan all the images carefully. You should closely observe the images, their background, image quality and some modifications. If you see anything, which doesn't match with the image, it is for sure a crafted/edited image.
Watch out his/her speed: If he/she is going too fast and after chatting or sharing information once or twice, if he will ask for sharing phone numbers or meeting you, there is something fishy. Always, watch out the speed of the other person. Is he/she going too fast? In the very first conversation, if he/she will say that he/she likes you or loves you, this is alarming signal for you.
Always agree to meet at public places: After chatting with you for some time, if he/she will insist you to meet at some lonely places or which is not much crowded, say NO to such request. It is always safe and better to meet someone at some public place or crowded place, if you are going to meet him/her for the very first time.
LoveVivah.com Muslim matrimony portal gives online platform for Indian wedding. Search your life partner from verified Aadhaar matchmaking profiles.