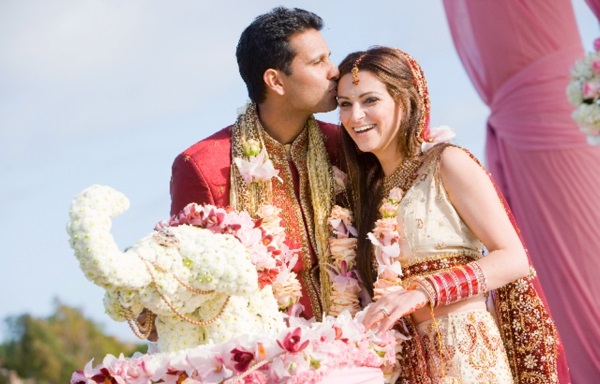 Marriage is regarded as one of the most auspicious event for everyone in India. It is not celebration time for family, but for relatives as well. When someone is searching for a partner for marriage, it depends on their personal choice to select from their own country or search a partner from abroad. Generally, most of the Indians prefer to get married with someone who is residing in the same city, state or country, rather than getting married to someone who is settled abroad.  However, in some cases, when we are not able to find a suitable match according to our expectations, we expand our search criteria and start exploring international avenues as well. This is crucial and special marriage, where you can conduct and register the marriage according to Indian laws or in accordance to that respective foreign country's laws.
We don't mind to get married to International Indians, who are majorly known as Non Residence Indians (NRIs). While getting married to these NRIs, you need to follow certain rules and legal documentations processes of that specific country in which they are presently living. But, before getting married to any NRI, it is always better if you check the list of the legal laws of different forms before entering into this nuptial bond with the foreign national.
Generally, Indian wedding ceremonies are performed in the presence of family members of both families and guests. You can check the list of the legal laws forms before signing the legal papers. But, in case both, the bride and groom are living in the same country out of India, then it may be easier to complete the necessary legal certification work for wedding.
For an Indian bride, who is looking for a foreign spouse should be acquainted with religion, culture, traditions and climate of her future husband's country. It will help in settling their family member after marriage. It will be always better to choose NRI as life partner from same religion. You will not find it too difficult to adjust with NRI Indian family who is from different religion and you will not find it difficult to start this new relationship. If both the partners are from same religion, then you can witness the grand marriage celebration from both the in foreign country.
Indian boys looking for their future life partner can take help of online matrimonial sites to search a prospective life partner. You can also register with www.lovevivah.com to search brides and groom of NRIs from abroad residing in UK, USA, Canada, Singapore and Australia. You can create a profile for free from anywhere and anytime. After registering with us and creating your complete profile you can start your partner search. You can send and share your interest, view contact details, chat and fix a meeting if someone if you get the positive response from that. It is that simple and easy.