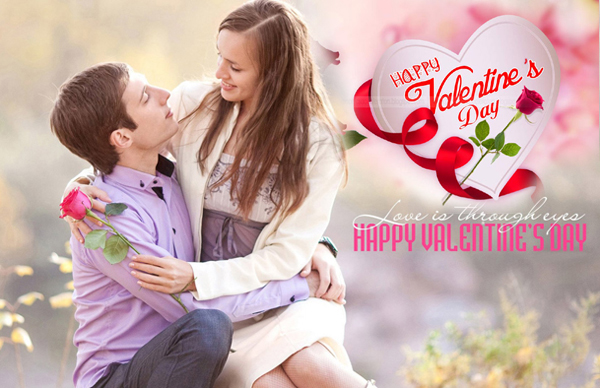 Generally, we consider Valentine's Day as lover's day or a day only meant for those who are in love. But, this is not true, anyone and everyone can celebrate this beautiful day in their own ways. Even there are people who don't like idea of Valentine's Day. But, one should not forget that it is not only for lovers, you can express your love to your parents, your cousins, and friends, even to your pet, etc. It is a day when you should share your love with your loved ones. If you are not in love, but love your family, friends, and cousins, this is your day to celebrate it differently and make it special for you and for everyone around you. Here are some useful tips to make first Valentine's Day special and memorable:
Appreciate those who care for you: It is a good day to appreciate the love and care of all those for whom you matter a lot. Be thankful to all those who are always with you and care for you a lot.
 Send some special gift to your parents: It is a nice thing to do on that day. Send a nice card to your parents telling them that how much you love them and how important they are in your life? Make them realize that you love them a lot.
Make yourself happy and pamper yourself: Don't feel sad or lonely on that day. Do something nice for yourself. Do all such things which make you happy. Pamper yourself, treat yourself, buy a gift for yourself, order your favorite food. Hey, it's your day, love yourself and enjoy the day!
Go for outing with your friends: Every friend is really important and this is the perfect day to show your love to them.  Plan an outing or get-together on that day. Ask all your friends to join you and have fun with them. Friends are the best gift of God. Value them, tell them how happy you are in their company.
Do something nice for someone: If you believe a small gesture can bring smile on someone's face. Follow it and do something nice for someone. It could be as small as offering a seat to someone in need.
Talk to someone with whom you have not talked: Make a call to your friend or relative with whom you have not talked from a long-time. Call him/her and enjoy a nice chit-chat session and recall some of the good memories.
Thank God for everything: Don't feel sad over anything, you should feel happy that God has gifted you  very beautiful life, loving parents, a caring family and some really good friends and strength to achieve your dream.
LoveVivah.com Rajasthan matrimony site gives grooms and brides profiles for marriage in India. Get registered to find perfect life partner from verified matchmaking profiles.