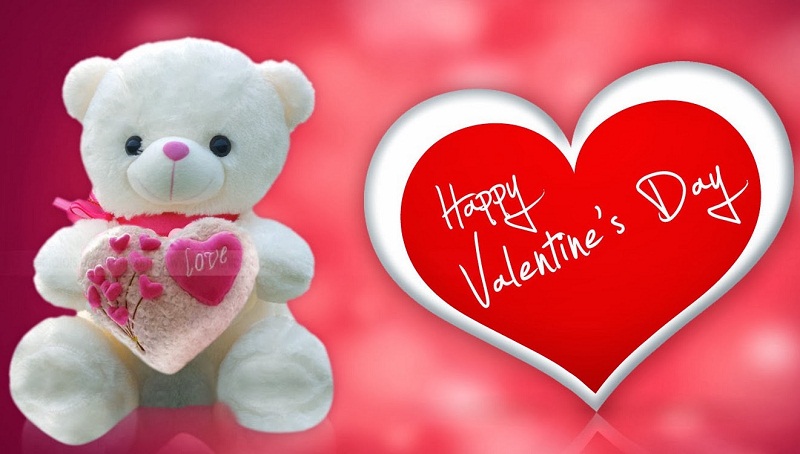 The festival of love celebrated on February 14 every year is called as Valentine's Day. It is observed across the world mostly by the young generation boys and girls to express their love together. The Christian saint named Saint Valentine of Rome state started the festival of love when he was jailed for performing marriage for soldier under the Roman Empire state. As per the story, during his jail period, he fell in love with the daughter of his jailer officer. This love festival also is known as the Saint Valentine's Day respective to his name.
Valentine Week is dedicated ways to celebrate the festival of love with your special partner with Valentine style.
February 7: Rose Day
February 8: Propose Day
February 9: Chocolate Day
February 10: Teddy Day
February 11: Promise Day
February 12: Hug Day
February 13: Kiss Day
February 14: Valentine Day
Rose Day: This is first day with offering a red rose with symbol of love.
Propose Day: After your roses are accepted by your partner. Now you have to say 'I Love you' to take your relationship officially relationship.
Chocolate Day: Chocolates can add sweet moment with your friendship to the next level.
Teddy Day: Gift a nice Teddy bear to your lady love. It is symbol of love to remember with the teddy when you think about partner.
Promise Day: Promise to seal with your partner relationship forever. You make promise to keep happy and love safe. You can do with note, wrist band, and love letter to be simple.
Hug Day: A special hug can make your love close and feels good each other. An intimate closeness bond is very important love expression.
Kiss Day: A passionate kiss can impress your partner the day before Valentine's Day. It signifies you have accepted together love glory.
Valentine Day: Finally the D day comes to celebrate you with a romantic gift, candle light dinner. Say Happy Valentine's Day to your partner of love relation forever.
LoveVivah.com provided online matrimony services for Indian brides and grooms.