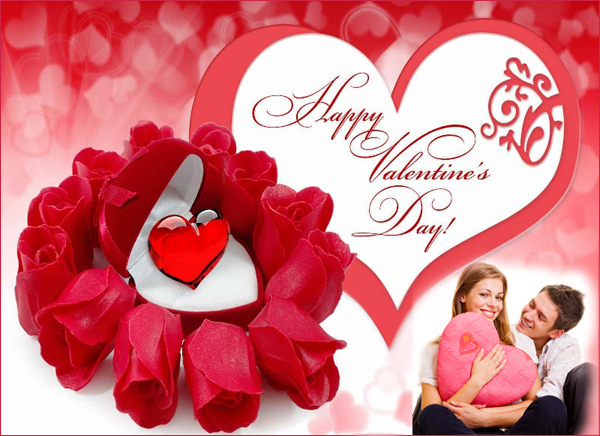 14th February is considered as lover's day and popularly known as Valentine 's Day. It is the day when cupid strikes, a day full of love, flowers, chocolates, promises and gifts. The most usual way of showing your love to your beloved is gifting her flowers, chocolates, and teddy bear. But, sometimes it is good to think out-of-box and plan something, which is not very usual. It will add real fun and excitement to the event. It is really important that you think and try some ideas that not at all common or usual. Here, we are sharing some exciting & fun loving ways of celebrating Valentine 's Day together.
Visit some unusual/new places: Like every second couple, don't plan your Valentine 's Day celebration in some lavish restaurant or biggest mall of the city. Spending the whole day there in indoor shopping and eating fast food. To add some fun and excitement in your valentine's day, you can visit some unusual places on this special day. Visit some places, which you have never visited earlier.
Home restaurant for love bites: Another idea that you can try at home to make your valentine's day memorable is set a table for two on your terrace, in your balcony or garden and decorate the surroundings with small lights, candles with some awesome music. This would give the evening a very romantic and personal touch.
Organize a small personal party: You can also organize a small personal party at home. You can invite a few of your friends or family members to celebrate the day differently. This is something unusual, which nobody does because we consider it as personal affair.
Give personal touch to your wedding: Instead of buying an expensive gift, you can make something for him/her. You can make some nice handmade card or a dairy notes, decorate his/her cupboard with different handwritten messages or decorate your room.
Go for some unusual events: You can plan your day differently by organizing some different events. You can think about events like spending some hours at some old age home, pet rescue organization, some NGO or such placesm, where you can do something for humanity.
Donate something for humanity: You can also organize some donation camp or donate your old clothes, or unused clothes to some organizations that need such things. If you have old toys, books, stationary or some stuff which you are not busing, you can also plan something like that. You can also organize some food camp where you can offer food to some unprivileged people.
LoveVivah.com matrimony website provides online platform for Indian grooms and brides looking for wedding. Find your the perfect matching profiles for your life partner.