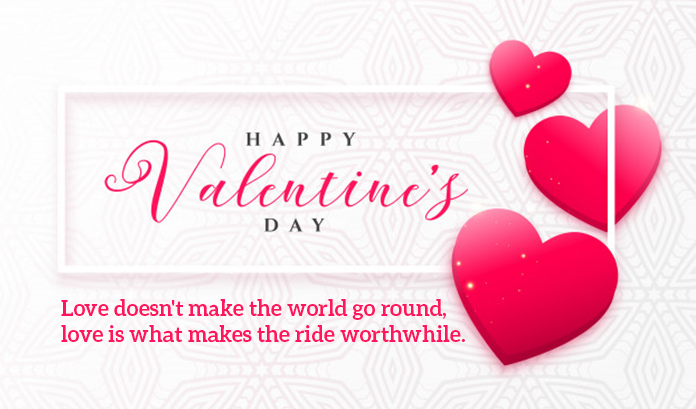 Celebration of Love cannot be restricted to a day or two, rather its something to be rejoiced every single moment of each passing day. Marriage, which many believe to be an end of love & romance life, can actually be an exciting start to a new phase rendering a different meaning to love all together. Valentine's Day or rather Valentine's week which usually runs an excitement within the couples in relationship, can be a great time for married couples to re-emphasize on the love that prevails but tends to get lost amidst the various other responsibilities and commitments of marriage.
Why not kindle the spark of romance with your spouse this Valentine's week? After all, you are each other's favorite person to spend time with. This year, make sure to plan the entire Valentine's week day by day with your most loved life-partner.
7th Feb: Rose Day
Surely you would have gifted rose to your spouse many times till now, but starting your day with a rose along with a cute love message is sure to bring in a sparkling smile on your partner's face. Just a recall of this will make him/her smile throughout the day.
8th Feb: Propose Day
The idea of proposing your partner once again might sound to be a bit weird if you are already married. But believe me, proposing your partner afresh to be a friend, a lover and a companion for life, will sprout the feeling of freshness to your relationship. Your partner will certainly fall in love with you once again.
9th Feb: Chocolate Day
Who doesn't like chocolates? And that too when it comes as a lovely surprise from your life-partner! Yes, even a small chocolate as a gesture of love is good enough to make your partner realize that you still care.
10th Feb: Teddy Day
Gifting a teddy bear is just the perfect way to express your love for your life-partner. Being married, a cute pair of hugging teddies forms a perfect gift. You may also choose to gift a cushion with teddy on it. After all it is not the gift and its value that matters but the feelings of the one who gifts it.
11th Feb: Promise Day
Promise to be together, promise to stand by each other in all circumstances, promise to love each other unconditionally forever, is all that a marriage requires. Recapitulating it over again and again will just make the bond stronger. Don't forget the revisit the promises you made to each other on your wedding day.
12th Feb: Hug Day
Hugs are never enough! Its not just a simple act to holding each other closely but embraces within a deep message that "I am there for you. I care for you. I love You – today and forever". It makes the receiver feel confident & secure about the relationship. You can't wrap love in a box, but you can wrap the one you love in a Hug. Do it.
13th Feb: Kiss Day
Kiss in itself symbolizes love and affection. Though you may have your own favorite way of kissing, this day why not start your day with a kiss that exhibits the purest form of love and respect for each other – a kiss on your partner's forehead. There is something really sensual about a forehead kiss. It gives a feeling of love, comfort, care and respect and assurance of being the most special person in the world.
14th Feb: Valentine's Day
After the entire week of making your life-partner feel special about your relationship, its finally the Valentine's Day. Let this be a day for the two of you. Rather than sticking to the clichés associated with Valentine's day, try to spend as much time together as possible and do the stuffs that you enjoy doing as a couple. You share a unique relationship, a unique bond with each other, celebrate the uniqueness, celebrate your love, celebrate your relationship as a couple!