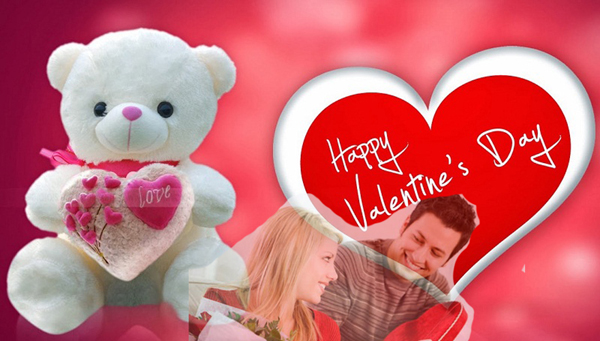 Valentine's Day is special week for celebration of love among the lovely birds. This is fall on the February 14. It is stared with week-long celebration by the young generation boys and girls in the world to express their love each other. The history of Valentine's started from the Christian saint Saint Valentine who belongs to Rome state remembered for love who jailed under the Roman Empire for arranging marriage for soldier. Then he fell in love with jailer officer's daughter during his jail period. From this story the love festival is observed as the Saint Valentine's Day relating to his name.
Significant of Valentine's Day
The symbols Valentine are the heart colored in reds and pinks, and pictures Cupid icon. Small winged image with a bow and arrow is known as Cupid which is used as symbol for winning of love. The arrow is to strike the hearts of lovely person to fallen in love with each other. Romantic couples in loving embraces with gifts like flowers, chocolate, red roses are used as natural symbol of Valentine's Day.
Valentine's Week from February 7 – February 14
The duration of 7 days dedicated as Valentine style special day wise celebrate of love festival with your special partner.
February 7- Rose Day
The celebration starts on first day with Red Rose to partner on 7th February. Offer Rose (Red or Pink) to your special person for Happy Rose Day.
February 8- Propose Day
On day two is Propose Day on 8th February after your Roses accepted by love partner. You can say "I Love you" to make relationship official. Roses, cards and bouquet are to express your feelings your sweetheart.
February 9- Chocolate Day
Day 3 of Valentine's week, you should offer chocolates to your love partner celebration the Happy Chocolate Day 9th February. Chocolates will be a sweet moment of friendship.
February 10- Teddy Day
Day 4 as Teddy day on 10th February. Gift a cute Teddy bear to lady love as best way to express your heart feelings. This teddy will be remembered as the symbol of your love.
February 11- Promise Day
Day 5 of Valentine's week is known as Promise Day on 11th February. Day is promise and trust of love seal with relationship forever. Keep happy safe note, love wrist band, and love letter to be exchanged.
February 12-Hug Day
Day 6 of Valentine's Week is Hug Day on 12th February. Give a tight Hugs to you love partner. A trusted hug can make your day special with motivation to take to the love. It makes you closer and feels safe each other with intimate bond of love expression.
February 13- Kiss Day
Day 7 of Valentine's day is Kiss Day on 13th February. This is most special day for lovers to make Kiss of Love. Romantic Kiss can impress Lady Love before Valentine's Day which marked as victory of love.
February 14- Valentine Day
Finale day 8 of Valentine's Week is celebration as Valentine Day on 14th February. It is time of D day celebration with a teddy bear, red rose, romantic gift, lovely music and candle light dinner. Love festival for special person whom you love, deserve this day with you. Go and say Happy Valentine's Day to your dear partner of keep love relation forever.
LoveVivah.com online matrimony website offers platform to search your soul mate and life partner. Get update your profile with site to meet your loved person.