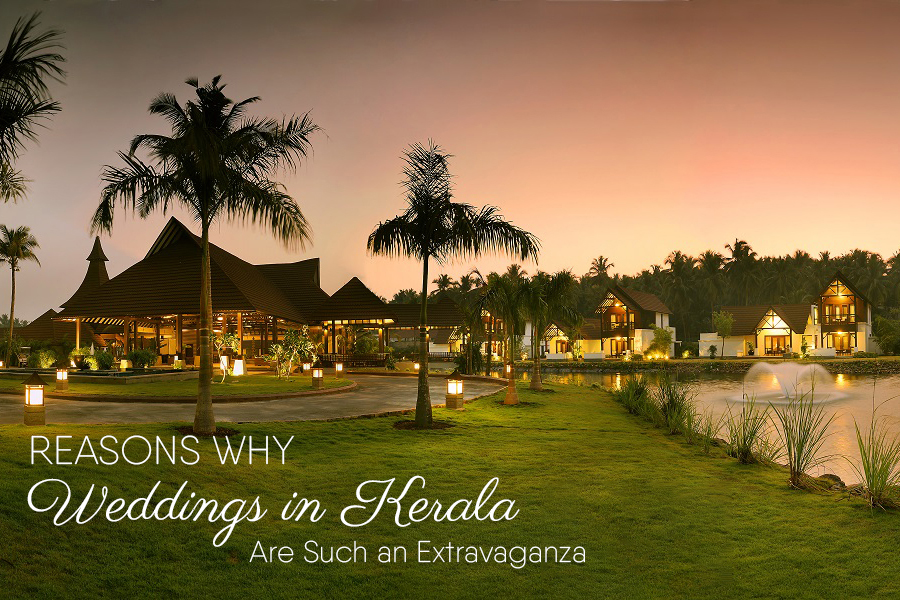 Kerala weddings are truly an extravagance if you compare them to the other types of weddings. They are truly a class apart. If you happen to attend a matrimonial ceremony in Kerala, you will definitely have a jaw-dropping experience. Yes, it is true! So let us check out some reasons that make weddings in Kerala an extravaganza!
A Lot of Gold
Yes, the brides in Kerala wear a lot of gold. If you happen to attend a Kerala matrimony ceremony, you will see girls with a lot of gold jewelry. You might feel that they buy gold in kilos because it is just so much! Nevertheless, it makes weddings in Kerala a treat to the eyes. It is their tradition to load the brides with a lot of gold. It is also an offering to the God. Moreover, the gold jewelry becomes more evident on the cream-colored sarees.
Amazing Food
"Sandhya" or the Kerala wedding feast is something that you simply cannot miss at a Kerala wedding. For the Sandhya meal, a banana leaf is placed in front of all the guests. Then, they start serving different types of typical Kerala cuisines for you. Many servers are assigned to making sure that the guests are served well. They start by serving on the banana leaf from the top left part of the leaf and then follow the order. It starts with upperi, sarkara upperi and papadam. It is followed by a wide range of wedding-special cuisines like olan, thoran, khichdi, pachadi, kaalan, erissery, avial, and koottukari. Your mouth will start watering even at the sight of these dishes. After the starters, they serve you with rice, ghee, sambar and dal curry. They ask you to make a small hole in the rice heap where they serve you the sambar. By the time you finish your food, they pour amazing rasam that you can mix with rice and have it. The meal ends with desserts like milk payasam and dal payasam. In the end, they also take care of your digestion and serve you some buttermilk.
The Wedding "Event"
Weddings in Kerala are more like an event than a ceremony. There are wedding planners involved who try to make everything perfect for the guests. The weddings planners try to make innovations in making the wedding a spectacular event praised by everyone who visits. You can look for a Kerala bride or a groom on matrimonial sites to find your perfect match and plan an extraordinary wedding for yourself. The wedding ceremonies go on for several days with ceremonies like Haldi, mehndi, sangeet followed by the actual wedding day and a follow-up reception. Of course, a Kerala wedding is a huge event and worth visiting.
To sum up, Kerala weddings are truly amazing. If you are looking for a Kerala bride or groom, you can definitely check out Lovevivah matrimony site. Surely you find your right match here!