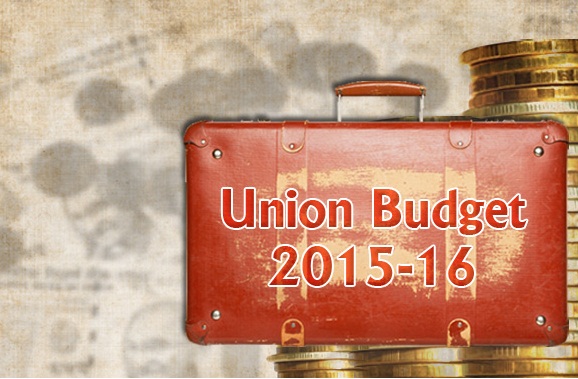 The Finance ministry of the Govt of India presents the annual Union Budget for financial planning of the nation. This official white paper is presented by the Union Finance Minister of India Mr. Arun Jaitley in the parliament house, New Delhi. Generally the Union Budget of finance is passed on February 28 (Feb 29 in a leap year) in Parliament every year. The budget is prepared by the expert team of economics and finance researcher on the guidance by the Prime Minister Narendra Modi. The Budget 2015 will reflect the finance planning for spending on various sectors like education, health, infra, electronics and Income tax system. Points are about the Union Budget 2015 in India.
Financial Bill after the budget represented has to be approved by the Parliament House before April 1 to effective for financial year of India. The official printing of Union Budget starts on 19 February (a week before the Budget day) with the traditional Halwa Ceremony (Sweet dish preparation). The printing official government employees locked up in North Block of the Secretariat Building, New Delhi to maintain official secrecy from outside.
The current government elected with a large mandate for reform of economy growth. So we have more expectations from the common man, business house and investors. Govt is working hard on policy issues for annual statement of financial planning. It will be policies with stable and long term planning for the national growth. Finance Minister Arun Jaitley will have lighter wallet for public spending, since 40% share of money with states.
Manufacturing Sector Growth
PM Modi's campaign Make in India for manufacturing of investments and creating job for young generation. Global competitors company and reduce of imports should be focused. Boost manufacturing sector will increase the exports with Special Economic Zones various states for manufacturing hubs.
Infrastructure Housing
Infrastructure sector is prime importance for the improvement of the living standard and housing for the public. Government should monitor the big infrastructure with tax deduction for investors on the social infra like University, Hospitals and Institutes. Real estate trust to make attractive destination for investment with creation of the large no. of the jobs for all kind of the professionals.
Foreign Direct Investment (FDI)
Govt. should be investor friendly to attract foreign direct investments for the sustainable growth of the nation. Tax Administration Reforms implementation will be suitable suggestion to modification on the global standards.
Income Tax and Service Tax
Individual person is expecting the exemption of Tax limit every year on the growing inflection rate. Deductions of fiscal budget deficit should be reducing the extra corporate tax rates for business friendly. Large no. of taxpayers who are compensated with high net income can get relief from the tax bourdon by financial investments.
LoveVivah.com wishes for best of luck to the Finance Minister for Union Budget India.