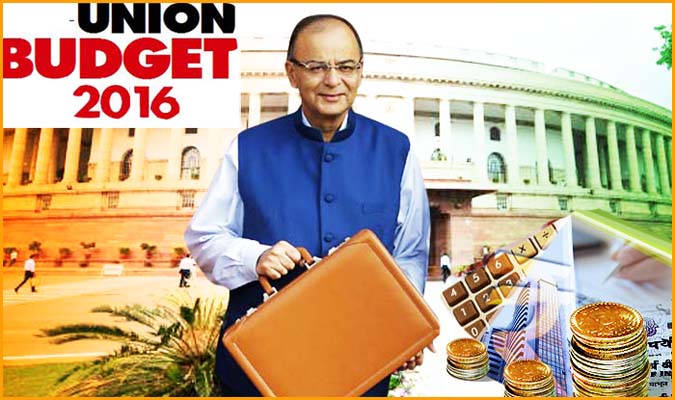 The finance minister of the Govt of India presents the annual Union Budget for monetary planning as annual financial statement of the nation. This is presented in the parliament House, New Delhi by minister in charge of Finance Ministry of India. This year it is to be done by Mr. Arun Jaitley, the Union Finance Minister of India. This Union Budget is prepared by team of finance and economics researcher with official direction and guidance by the Prime Minister Narendra Modi. They are responsible of the budget spending of Govt of India.
Every year, Union Finance Budget is represented on February 28 (Feb 29 in leap year) in Parliament House of India. The India Budget 2016-17 Financial Year will reflect finance planning for various sectors like agriculture, health, education, infrastructure, manufacture, and electronics and Income Tax system. The new Tax Rules will come into effect from April 1, which is starting day of financial year of India (April 1 to March 31).
India's Budget Announcement Timing in the Parliament
Before 1999, the Budget of India was presented at 5.00 pm on February 28. This Colonial ritual by British was changed by then Finance Minister Mr. Yashwant Sinha. From year 2001 Union Budget was announced at 11 am time which was appropriate official time for India.
Traditional Halwa Ceremony in Finance Ministry
This is an Indian traditional Halwa Ceremony (Sweet food preparation) is marked on starting day of Budget Printing. The official printing of India's Union Budget begins on February 19 before one week of the Budget Day. The Halwa is offered to all the Budget Team and staff of Finance Ministry. All the Printing Staff of government locked up and isolated in North Block of the Secretariat Building, New Delhi to keep the official secrecy of the Union Budget papers from the general public.
You can get Live on the official websites of Finance Ministry of India given below here.
https://indiabudget.nic.in/
https://mof.gov.in/
https://finmin.nic.in/
Wishing for Good luck to the Finance Minister of India, Mr. Arun Jaitley for preparation Union Budget India. LoveVivah.com matrimony website wishes popular budget 2016 – 17 to all the people to fulfil their budget planing.