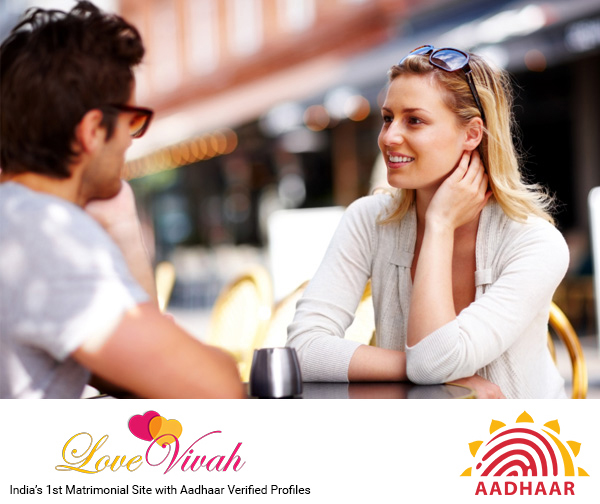 Are you going to meet him/her for the first time for arranged marriage? Are you feeling nervous or feeling excited to meet your future partner? Are you clueless about what you should you do on your first meeting when you meet him? If you are among those youngsters who are going to meet your future partner soon, then don't worry we are here to help you. It is not tough to make your first impression lasting and listening 'YES' from him/her. Just make some smart moves and be little cautious when you are going to meet him/her for the first time.
Dress accordingly: When you are going to meet someone for the first time in arranged marriage concept, then dress accordingly. Don't dress over the top and in too glittering clothes. It might be that you like your favorite suit so much, but if it is too loud, resist the temptation to wear it. Go for some simple and sophisticate dress.
Always remember to greet: Whether you are meeting him/her in the restaurant or at some temple or somewhere else don't forget to say "Hello" or "Hi". It is important to greet in the proper manner and begin the conversation. If you will not greet him or her it will give a bad impression.
Don't think it is job interview: Don't behave like you are sitting in an interview room and you need to pretend and say yes to every question or give detailed reply to every question asked to you. It is sometimes better to give reply in short and simple words.
Ask relevant questions: In your first meeting, if you are bit nervous and not sure about the right choice of questions, then filter your words and try to be more logical and specific with your questions. It is not important to ask questions for the sake of asking questions. Ask relevant questions and don't ask questions about past love life, any sexual encounter, or something related to virginity or similar personal question. It might be the other person feel offended over such kind of questions and think a kind of attack on their character.
Be a good listener & observe body language: Meeting someone doesn't mean that you need to just talk, talk and talk. Listening and observing the body language will be more helpful than talking irrelevant things. It will help in understanding the other person in a better way. Body language and facial expression are true self and you will be able to able to find out what is hidden behind the words. If the other person is thinking something positive about you he/she will give you a smile and will make eye contact with you. But if he/she is not interest in you he will avoid asking many questions and will avoid eye contact as well. So pay attention to body language and listen with attention.
LoveVivah.com matrimony website give online profiles for marriage of Indian brides and grooms. Find suitable life partner from hundreds of matchmakings.