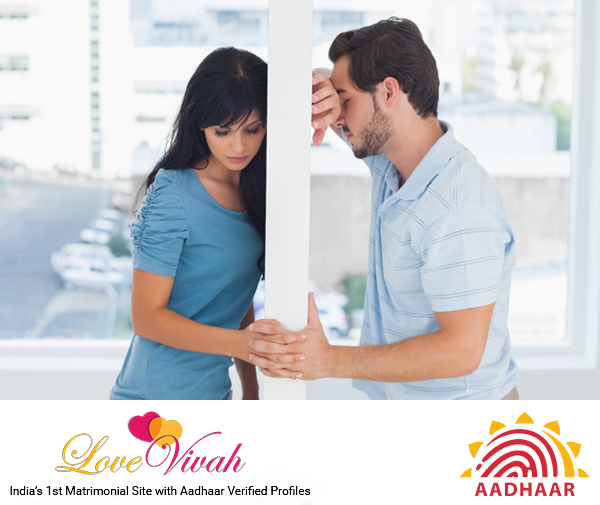 Marriage is one of the most blissful relationships. This is not a relationship which is god gifted to you as blood relation, but a relationship which you develop over the period of time be it arranged marriage or love marriage. But, all things have two sides, one is positive and another is not that good. Even in marriage, married couples faces various issues from dealing with day-to-day activities to brutal arguments and fights. While fighting with your spouse you forget about your love and respect, the one thing which overpowers your mind is you want to prove your point right. Therefore, it is important to understand the situation and always fight fair with your spouse. Here are a few things which you should never say to spouse when you are fighting.
Making negative comments about family and friends is always a no-no thing when you are fighting with your spouse. It might irritate him/her more and will add more fire into your arguments. Therefore, try to avoid such statements when you are fighting.
When you are in the middle of any argument or fight, don't bring the old and dead topics in between. It will mislead you from the main topic and your argument will go in another direction.
Saying anything about the looks and appearance is totally disastrous during the fight. If you will say that he/she looks fat or ugly, it will hurt his/her emotions and will work as sniper.  So, avoid discussing or making comments about looks.
During the fight when you avoid telling the actual problem it is really harmful. If you will not tell the actual reason behind your anger, it will make you feel irritated and agitated. That's why it is necessary to tell the reason why you get into this argument or the thing which is annoying you.
Most of us make mistake by comparing your couple with other person. It not only hurt his/her emotions, but also gives them a sense that you are not happy with him/her. It might prove more dangerous for your relationship in long term.
Adding comment from your parent's side or bringing their opinion in your fight can add more fire in your arguments. What your mother thinks over a certain topic or what his father thinks about you/something should not be dragged between your arguments.
No matter how much annoyed you are with your partner and you don't want to talk with him/her never say that you want to get separate or want to take divorce. Divorce is a big thing and should not be said so easily as a simple way out to deal with the situation.
Never play blame game in your fight. You are not a kid that you need someone to play the blame game to keep your collar clean. During any argument doesn't play blame game about what you did and what he/she did. Take charge of the situation and avoid blame game.
Don't make comment that earlier you used to do this, now you are not enjoying the same lifestyle or comforts. It will hurt sentiments of your wife/husband. It might be he/she held himself/herself responsible for this. So making comments about lifestyle and living standard will add more bitterness.
LoveVivah.com Kayastha matrimony website gives marriage profiles of Indian brides and grooms. Find perfect soulmate from thousands of Aadhaar matchmakings.