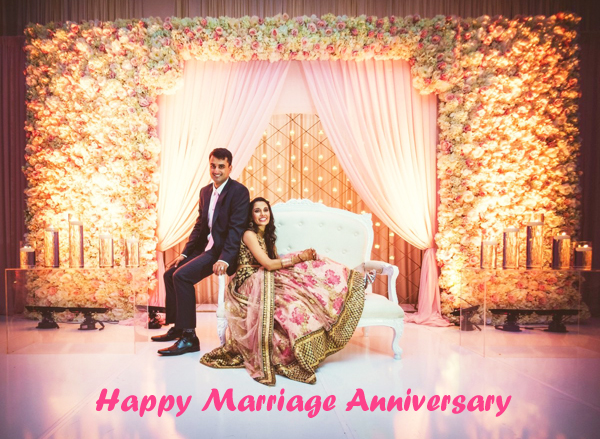 Are you really keen to celebrate your anniversary, but you are not sure what should you do to make it memorable? Anniversary is one such day, which has its own significance and importance in the life. You can't imagine your anniversary without your partner. Therefore, you want to make it romantic and memorable. Here are some romantic ways to celebrate your wedding anniversary and make it memorable.
Decorate your home/room: The first things you can do to add the surprise element in day decorate your home or your room. You can decorate your room and home with flowers, lights, and some other props, these items will build up perfect celebration mood. You can add some more decorative items in your room, fresh flowers and aroma candles, tea-light candles and some colorful lights.
Say no to mobile & laptop: This is a special day for you and spending quality time with your partner is very important. Spend your whole day with each-other and say no to any kind of disturbing technology like mobile phone, laptops, gaming console and tab. Any technology which you think is hindrance in your romantic moments should be kept away.
Plan some romantic adventure: If you don't want to behave lazy on the day and want to add some adventure and romance in your special day, plan some adventure trip. You can go for a road trip or long drive with your partner if you don't have too much time for vacation. You can also plan a short trip to some nearby area to spend some romantic moments together. You can also visit some hill stations or to add adventure in it. You can go for camping or book some cabin on hill or carry your small tent house to enjoy it your way. There are many more options to plan for day like river rafting, sky diving, adventure trip or spending the night in star-lit sky. Choose any option which you think is just perfect to suit your taste and mood to make it more romantic.
Go lazy and lock yourself at home: Being lazy means doing the best things together without spending much energy. This is another good option to spend your anniversary together. Switch off your phone and pretend that you are going out of station. Stays disconnected with rest of the people and spend your quality time with your partner. If you don't want to waste your time in cooking food, order food from outside and enjoy your day.
Try something new: To add some romance in your life and in your special day, try something new on this day. If you have some plans which you implemented and enjoyed because of less time and other constraints, try those plans and enjoy your day. If from a very long time you were planning for a candlelight dinner, book your table in a lavish restaurant that you have never visited. Book a hotel room to spend your anniversary there and enjoy some lazy and romantic moments there without any outer disturbance.
LoveVivah.com Marathi matrimony provides online platform for Indian brides and grooms for wedding. Find your life partner from verified profiles.