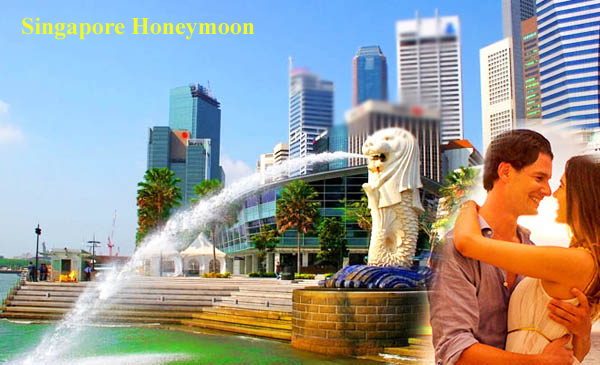 Honeymoon is one of the most memorable and important time after marriage. You don't want to anybody will disturb you on your honeymoon vacation. You want to spend this special time with your beloved and want to make it really amazing. As there is no outer disturbance in your romantic gateway, therefore you honeymoon destination should be exotic and romantic. A picture perfect location with a lot of romantic honeymoon and mesmerizing places to enjoy the company of each-other is just perfect choice for your honeymoon. Well, if you are planning for a romantic gateway for your honeymoon Singapore is must visit destination for your honeymoon. It has various unusual spots which can make your honeymoon filled with romance and love. Choosing a good location is really important when you are out for your honeymoon. Let's look at some of the most exotic places to visit in Singapore for your honeymoon.
Changi point coastal walk: Singapore is one of the most preferred honeymoon destinations in Asia. It is one of the most mesmerizing and beautiful destinations for honeymoon. This place is famous for its coastal walk for a gorgeous sea view, offshore kelongs and boats. Get lost in the beauty of this exotic destination. Enjoy a romantic walk in the heritage tress, the hilltop chalets and the lush greenery. You can spend some memorable time with your beloved by watching the beautiful sunset.
Garden by the bay: One of the top 10 indoor gardens of the world, attracting thousands of visitors every year. The Garden by the Bay is a beautiful biome. It houses several exotic plants under one roof from every continent except Antartica. Garden by the Bay is state-of-art indoor garden that can give any other garden a complex. It's exotic plans and tree across the world give a breath taking view to the visitors. This beautiful offers you ample opportunity to enjoy beautify of this mesmerizing place.
The Singapore flyer: This famous Singapore Flyer is a Ferris wheel in Marina Centre. It gives you view from 165 metres above the ground level. This half an hour long ride will offer you a panoramic view of Singapore. It is advisable if you will plan your visit during the evening or night to see the glittering beauty of the city.
Little Guilin Park: This place resembles the Guilin in China-a granite rock situated within a lake. It is one of the most exotic and gorgeous place among couples for a romantic outing. Take a walk with your partner along the banks of the lake and you might even reach some of the lookout points that are as 10 floor high building.
Botanic Garden Singapore: Enjoy some most romantic moments with your life partner at this marvelous botanical garden. This botanic garden comprises various mini gardens and it gives you the fell of nature. On your honeymoon soak yourself in the colorful and beautiful flowers and dance to their mesmerizing aura.
Light & Water bay at Marina Bay Sands: Marina Bay Sands is one of the best attractions for couples. Take a romantic walk by the Marina Bay Sands holding hand-in-hand and enjoying each-other's company. The laser light show, a spectacular display of water jets, fireworks and fire geysers. Spend a romantic evening with your partner and enjoy the light work and build some lifelong memories.
LoveVivah.com Telugu matrimony website provides verified profiles of brides and grooms for wedding. Register to find your future partner.