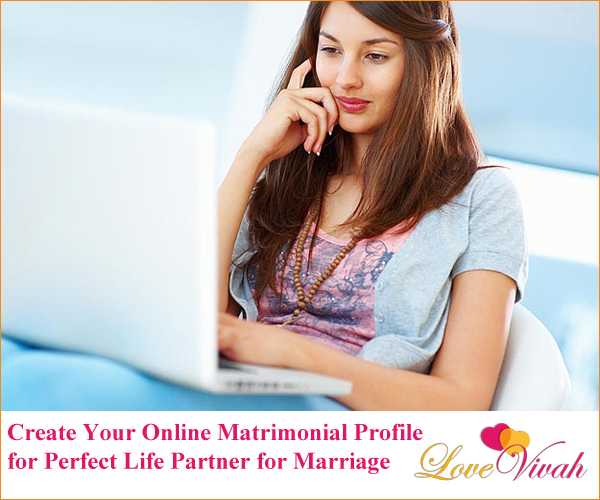 If you are serious about getting married or your family members are forcing you to get married and you don't know how to start your search, then matrimonial sites are good option to start your search. These matrimonial websites are really useful for all those who are serious about searching their life partner. To start your search all you need to do is create your awesome profile and get started. It is really simple to start your search online. As per a recent survey these matrimonial sites are noticing 30% increases in the users every year. The trend of searching your life partner is gaining popularity day-by-day among the youth and even among the parents as well. Here are some reasons to boost the idea you should write a matrimonial profile.
Most of the sites offer free registration: Most of the matrimonial websites offer free registration. To be begin with this great idea. Once you register with any matrimonial site, explore the different services and features of the website to get familiar with it.
Speed up your search: It will help in speeding your partner search. You can easily create a profile and start searching the partner. You can start your search based on your criteria.
Most of sites offer different search options: Most of the websites offer different search options to their registered users. You can search a profile based on your filled partnered preferences or you can also use their quick search options to speed up your search process.
Search can be done various parameters: You can search a partner based of different parameters or based on your preferences like caste, community, religion, educational background, family status and other details, which you find important.
Fully secured way: Many people have this notion that these matrimonial websites are not fully secured. This is not true, matrimonial websites are very much secured. These websites don't share data of their registered users with the consent of their users. Unless or until you will not say yes to share your profile or information with someone they will not share it with anyone.
Get a personalized service: You can also avail a personalized service from these sites. These sites offer special personalized services to their registered users who opt for it. These personalized services offer you plenty of benefits and features.
You can contact someone easily: You can contact any profile easily. You can reach out any of the registered member which you liked without any problem.
Profiles are not fake: There are many people who believe that most of the registered profiles on these websites are fake. This is not true. These websites do take care of this point and to keep fake users at bay they have different parameters and gateways. Some ask for your documents, some ask for Aadhaar card details, some ask for valid residential address proof, etc. to check the genuineness of the profiles.
LoveVivah.com matrimony site for brides and grooms are looking life partner for marriage. Find your perfect spouse with register matrimony profile.