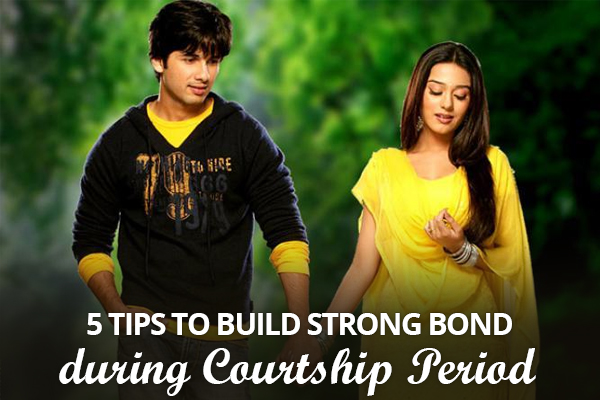 Indian matrimonial industry has evolved immensely over the last few decades. The way marriages were arranged and organized has changed a lot. Earlier the sole responsibility of fixing the matches used to be of the family and close relatives or middlemen but with changing times and rise in number of nuclear families, even the thought process has seen a shift. People have started to take help of the online matrimonial sites to search for life partner for their kith and kin.
Not just the means to search life partner but also the time given to the couple after finalization till marriage has seen a drastic change. Earlier the time lag between the finalization and the wedding used to be very short and even in that short duration, the girl and the boy were not encouraged to be in touch with each other. But now-a-days there is usually a decent enough time span between the finalization and wedding, and the would-be couple is encouraged to interact with each other to understand each other better. This period, commonly known as courtship period, can be utilized effectively by the couples to their advantage and build a strong bond even before marriage.
Here are a few things that you must be doing while in your courtship period to build a strong base to your marriage:
Spend quality time together
Try to spend as much time as possible with each other. Understand each other's preferences, non-preferences, likes, dislikes, priorities etc. This will help you prepare for the time when you would start staying together under one roof as husband & wife.
Get familiar with new family
Use this period to know about your new family and their expectations from you. Getting connected with them before marriage will ease your process of settling down post marriage. Get a little accustomed to their lifestyle, routines, rituals etc. to be able to adjust with them seamlessly post marriage.
Plan your wedding event
For sure, you both would be equally excited for your wedding day. Since it will be a special day for you two, hence it makes much sense to plan for it together. You both would have a certain set of expectations for the day, and sharing these with one another will ensure that you both complement each other's expectations.
Discuss about Your Honeymoon
Honeymoon is a phase that you would not like to miss upon. It is always a good idea to choose a place that you both have a liking for. Deciding on a place that you both like, will ensure that you both enjoy your honeymoon period to the fullest. Also, it will create the best memories of your life. Also, you can plan together on what all activities you would like to do while on honeymoon.
Plan Your Future
Though you might think it to be little early for such a discussion, but it's good to discuss and plan about your future goals. This will give your partner enough time to adjust and settle accordingly and this goes for both the boy and the girl. This could include discussions about career, family planning and many more.