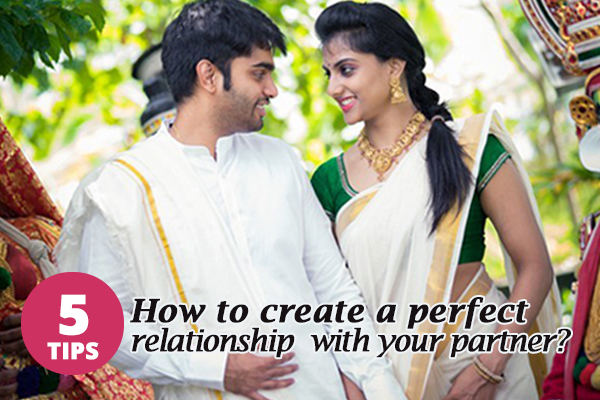 As we all know learning how to build a loving relationship is an art with a sprinkle of science in it. But nowadays with the hustle and bustle of life, we often take our relationship for granted and forget that it is really important to take efforts to make any relationship work. Times have changed and the way we see relationships have changed as well, below we have cracked the code of love by using these 5 tips:
1. Love doesn't just happen to you.
Just like chasing your dreams, the first step to finding love is going out of your comfort zone and reaching out to someone. If dating sites aren't your thing and matrimony is something you seek, you can register on some of the trusted matrimonial sites. You can sign up on Lovevivah.com, which is India's 1st matrimonial site that offers Aadhaar linked profiles. If you are looking for Tamil matrimony, kannada  matrimony, Telugu matrimony etc, then visiting this website can be a best bet for you.  You will never know, you might come across your soul mate who will share a lifetime relationship with you.
2. Creating a safe space without fear.
Learn to stop interrupting and also to fight fairly while you're at it. Don't make threats and there is absolutely no space for name calling. Apologize when you know you should and walk away, breathe and calm down if you can't. It is crucial to create a safe space for yourself and your partner where you can trust each other. Just remember that trust is the foundation of all relationships. And any relationship can only survive when it is filled with love, trust and compassion.
3. Reflect on the interactions
Understanding how your partner reacts when he or she is upset, if he or she makes an effort to talk about the issues or push it away, is key to a better relationship. Make sure to have a heart to heart with your partner about what you can do that will make them feel better. If you will keep ignoring the matters that are creating problems in your relationship, then you will only make things worse for both of you. It is always best to talk and sort out things then and there to avoid problems in the future.
 4. Relish the quirks and differences.
You don't need a relationship where your partner shares all of your views and interests as honestly that can get a little boring! Your differences in music taste in food preferences is exactly what will keep the fire burning in the relationship.  Yes, this is another crucial factor that you both need to understand to make your relationship lasting forever.
5. Honor your connection with small rituals.
It can be something as small as a special kiss before you leave in the morning to starting the day together over a mug of coffee after you wake up. This time you spend with your partner is sacred, there should be no distractions in the form of social media notifications or work related issues. Use your time well to grow the love and bond you share with your partner.