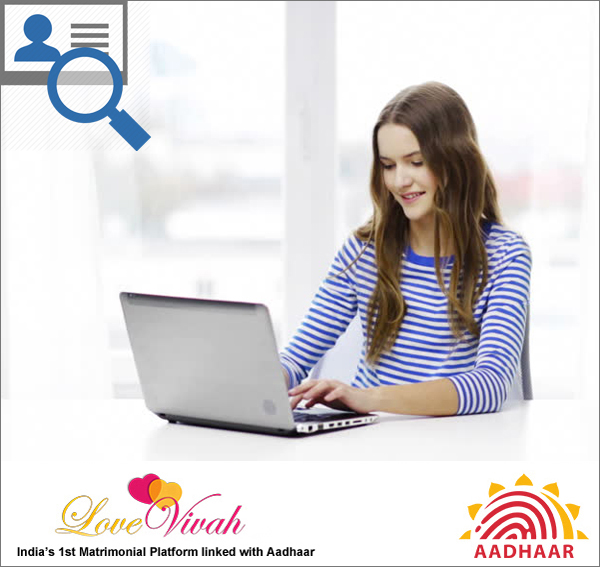 If we look at ten years back, then you will notice that there is a huge difference in the way people used to search for their life partner. But, now the process of searching the life partner is different. Now, the new generation is more focused and demanding. They know what their preferences are and what they expect from their life partner. Earlier, when people reached to marriageable age, their parents contact to relatives, family friends, uncle ji and aunty ji, who were kind of match makers and help in finding the perfect match for the prospective bride or groom.
With the emergence internet and exposure to technology, nowadays, the matrimonial websites have made this search journey very easy and simple for all. Now, with the help of these matrimonial sites you need not to settle down with someone for whom you never wished for. Rather, you can search a life partner on your own terms. Presently, these matrimonial websites have made the partner search journey easy for all. Here, we are sharing some more reasons with you why should register with Lovevivah.com, the only matrimonial website liked with Aadhaar.
Free registration: Anybody can register with Lovevivah.com for free. You are not required to pay any registration fee to register with lovevivah.com. Those who are in a marriageable age and complete the legal minimum age for marriage can register with lovevivah.com to search their life partner. You can create a profile for self, sister, brother, son, daughter or even for others as well. There are no restrictions for registration, to register with lovevivah.com you are required to complete the registration process and fill the basic required information and verify your details. To complete your profile you are supposed to update all information and you can also add your marriage resume there for better visibility.
Aadhaar verified profiles:  Loveivah.com is India's only matrimonial website which verifies profiles through Aadhaar card details in the real time. Moreover, those who don't have Aadhaar card details can also register with by providing other identity details like Passport, Driving License and PAN card to verify the profiles. This step helps in ensuring more authenticity of profiles and makes this platform more trustworthy as compared to other matrimonial websites. Aadhaar is one of the most authentic documents to verify any details and accepted as identity proof across the country. Even the websites, which are known as leading and exist in the market over the decades, have not managed to get Aadhaar verification done for profiles.
Fully secured: This is fully secured website. You need not to worry about the security of your matrimonial profile and information you shared with them. Whichever information you will update, your information will remain safe and secured. Your information will not be shared with anyone without your consent. Besides, all the matrimonial profiles are fully secured and safe. You should not worry about security of your profile and information you shared.
Registered members of all castes: The matrimonial website is not meant only for one community or caste. Moreover, you can search for a bride or groom from all Indian caste and communities. The website offers you thousands of profiles in different categories. Besides, you can look for life partner in International locations as well. If you are looking for a partner in the USA, Canada, UK, and Australia, then this is the best matrimonial site to look for a life partner.
Involvement of parents: Here, you will notice that the involvement of youngsters and parents is almost equal. You can easily find a profile of girl or guy created by their parents who must be looking for a prospective bride or groom for their son or daughter. They find this matrimony more reliable and trustworthy as compared to other matrimonial websites in this industry. They find this website easy to manage and searching a profile more easy and simple.
See contact details: Here, you will not find any difficulty in contacting any registered member. If you are already a registered member, then you can easily view the contact details of other registered member in case you find the profile matching your partner criteria. All the contact details are verified, therefore, you need not to bother about the authenticity and genuineness of the profiles.
Better matchmaking: The website offers you better match making. To search your partner, you are expected to fill your partner preferences. The website offers you advanced and refined search options where you can search for a profile/partner based on your partner preferences and criteria.
Talk before you meet: This is another great option offered by lovevivah.com to all its registered members. You can initiate chat with any registered member if you find the profile matching your preference. You can share and discuss things and meet only if you are fully satisfied and find worth meeting with someone. Here, you will never feel that pressure of meeting someone forcefully because here no one is involved and pressurize you to meet. So, you can enjoy this freedom and make your own choices.
LoveVivah.com Tamil matrimony site provides grooms and brides profiles for marriage. Absolutely Free Registration! Start your partner search Now! Free Registration for all! Begins your life-partner search now!