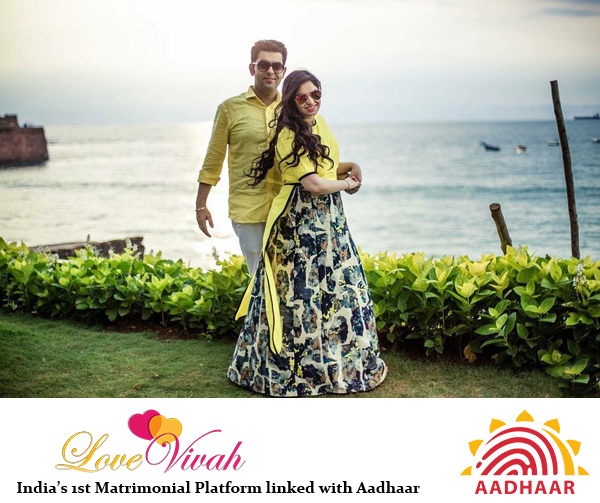 If you think that your wedding is the best day of your life, then for sure you must be looking for a romantic gateway for your honeymoon to make it memorable for lifetime. If you are among those couples who don't want to settle down less than best for their honeymoon, then you must visit some most romantic honeymoon destinations. You can explore some international destinations that can add a lot to your honeymoon. If you are ready to explore and experiment on your honeymoon, then some international destination is just perfect for you. If you are craving for little more fun, little more adventure and excitement on your honeymoon, then explore these international destinations with your spouse on your honeymoon. Here, we are sharing some of the most romantic international honeymoon destinations for newly wedded couples.
Fiji Island: This is one of the most romantic honeymoon destinations for all those who want to spend some romantic time together in the lap of nature. Let the love wrap around you as you explore the dark-leaved jungles and the sky-blue waters together. You can stay at the gorgeous villas, some exotic hotels and resorts. You can indulge here in water sports activities and other adventurous sports to add some excitement in your honeymoon. You can dine out at some romantic restaurants on the island. The cost to visit this gorgeous Island may range between Rs. 2.4 lakhs to Rs. 2.7 lakhs for couple. The best time to visit this place is July to September.
Greece: This bewitching location invites all newlyweds who want to fill their honeymoon with romance and passion. Clear water, glittering beaches, and romantic resorts, everything is just perfect at this location for your honeymoon. You can enjoy some more romantic and memorable moments at this very perfect honeymoon destination. This place offers you different sports and adventurous activities. You can witness the beautiful corals and the star shines upon the clear water. Enjoy some most romantic moments walking hand-in-hand on the sandy beaches and enjoy the water splashes on your faces. The perfect time to visit this destination is April-June and September-October. You can plan your honeymoon by spending minimum Rs. 2 lakhs to Rs. 2.5 lakhs depending upon type of accommodation you prefer to stay in there and kind of activities you want to indulge in there.
Seychelles: It is very gorgeous, rich and exotic location for your honeymoon. Seychelles is a perfect getaway for your romantic and memorable honeymoon. Let this scintillating destination add some magical moments to your honeymoon. Visit the beautiful rainforest with your spouse and spend some quality time with your partner. This is one such destination which attracts the honeymoon couples throughout the year. The ideal time to spend at this location is minimum five days to seven days. You can visit this picture-perfect destination by spending Rs. 2 lakhs to Rs. 3 lakhs per couple. This location can be visited throughout the year.
Kenya: It is a first choice for all those who are adventure lover. It is ranked among the best countries to visit on your honeymoon if you are looking for some adventure in your honeymoon. You can go for wildlife safari to add some adventure on your honeymoon. Even you can dine with your spouse in jungle under the trees and you can also witness the wildlife closely enjoying your meal. You can also experience the hot air balloon ride over Masai Mara. By spending just Rs. 2 lakhs you can visit this exciting location. The best time to visit this super-hot destination is July to September.
France: This is the city of light which offer you plenty of option to explore and visit. If you are a food lover and crazy about experimenting different cuisines, then this is right place for you. If you are in this country you can't afford to miss visiting Eiffel Tower. Besides, you can also experience the beauty of picturesque Rhone-Alpes region and enjoy the traditional cart ride to make your honeymoon most romantic. The honeymoon package cost would be somewhere around Rs. 2.5 lakhs to Rs. 3 lakhs depending upon the kind of activities and amenities you chosen on your honeymoon. The tourists visit this place throughout the year, but the ideal time to visit this location is from July to August.
LoveVivah.com Kayastha matrimony website gives marriage profiles of grooms and brides. Find Aadhaar verified matrimonial resumes of your future life partner.