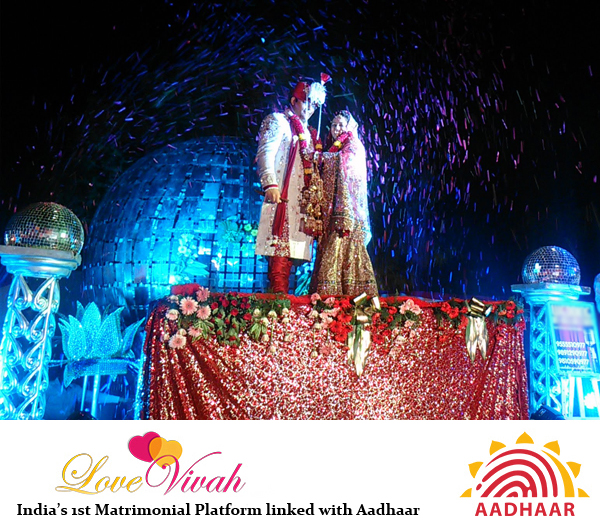 Indian wedding is considered as big-fat wedding. The wedding industry is growing with the YoY growth of 20%. Most of the people spend more than 60% of their savings in the wedding of their kids. As Indian, we believe in spending lavishly in the wedding of our kids. Wedding in the family is all about celebrations and luxury spending. But, there are still a set of people who want to spend logically and don't want to waste money on the wedding preparations. Are you also among those who want to spend logically and save money on wedding venue decoration? Here, we are sharing some smart tips with you to save money on your wedding decoration cost.
Decide your budget: Before deciding the decoration, the first thing you should think and decide is overall budget for wedding venue decoration. Decide the minimum and maximum budget for your decoration. Deciding a budget in advance can help in getting the best deals from the vendors. As you know your maximum spending limit, therefore, there are less chances of over spending.
Discuss your budget with florist: Before you finalize any decoration, ask for the expenses. Discuss about your overall spending budget to the florist and ask the vendor to provide you solutions within the budget only. It will help the florist to provide you the best solutions without exceeding the budget.
Think about seasonal flowers: To decorate your venue within your budget, it is always important that you should always think about seasonal flower decorations. Seasonal flowers will be less expensive and easily available. You need not to pay extra money for it. Besides, you will get a great deal on seasonal flowers because of high supply. But, if you will decide something out of box or off seasonal flowers then you will surely pay extra money for it.
Minimize costly flowers: This is another good option to minimize your decoration cost. Avoid or minimize the usage of costly flowers. It will help in reducing the overall budget of the decoration. If you choose costly flowers for overall decoration, then obviously you are required to pay more money compared to using the seasonal flowers.  If you are really keen to use some specific flower, use it smartly to fit into your budget.
Think about just two types of flowers: To decorate your wedding venue within the budget, it is important that you use only two or maximum three types of flowers rather than using multiple flowers for decoration. Furthermore, if you buy single flower in bulk for the decoration, then you can negotiate for the price. Single or double color combination flower decoration is the best option to save money.
Use natural surrounding: If you have booked a party farm or some open place for your wedding, then use the natural surroundings of the place. Use the natural greenery smartly to minimize your decoration cost. If the place is well maintained with plants and trees, decorate them with lights and reduce the usage of flowers. Besides, you can also use other props like candles, hanging lamps and other things for decoration to give it a different look.
Think about alternatives: If you think that full flower decoration is a costly affair, think about the alternatives. You can think about some other alternatives for venue wedding decorations. You can either go for partial decoration such as decorating stage and mandap with real flowers and rest of the venue with lights, hangings and artificial flowers. This way you will be able to save some more money on your decoration.
LoveVivah.com Chandigarh matrimony portal which offers marriage resumes of grooms and brides. Find your matchmaking from Aadhaar verified profiles.