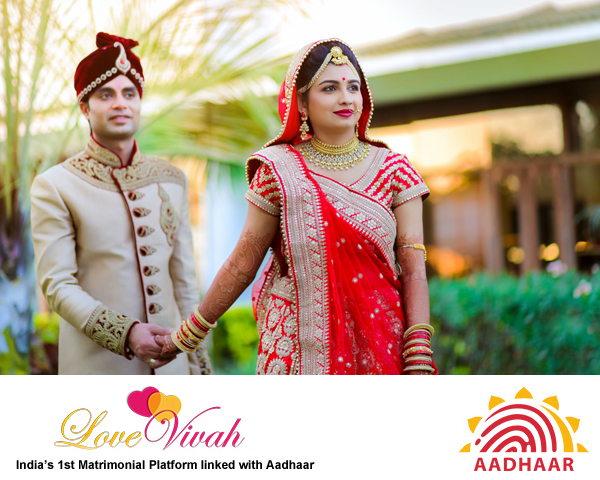 Somaya Kashayap, is a qualified marketing expert, but she pursued her passion of writing and made it her career too. She is one among all those happy go lucky youngsters who want to live on their own terms and want a life partner who is understanding and adjusting. She is a profound writer and enthusiastic about things in life. She loves to explore, read, experiment and go crazy with friends. A girl full of life and dreams. As a writer she is ready to explore new things and always loves to meet new people. Her 9 to 6 job is a place where she can experiment and live her passion. She is happy with job, friends, the work she is doing and her lifestyle. One day her mom asked her to see a photograph that was lying on the table. She asked what is it for? Her mom replied, a marriage proposal for her. She was surprised because for her life is easy, simple, full of fun. Now, this is the turning point in her life. She doesn't want to settle down with someone whom she hardly knows. She told her mother that she is not ready for this marriage and she doesn't want to go for the traditional way of marriage where she is required to behave like a showpiece and puppet.
This time she managed to escape from this marriage proposal, but she is sure next time her mother will not listen to anything. After two weeks, she once again came up with another proposal and forced her to see the photo of that guy. But, she was firm on her decision saying that she doesn't want to be like a puppet of someone's hand. Her mother asked, is there anyone in her life? She said, no there is no one, but for her this is not the right approach to find a life partner and settle down with someone who is unknown to her.
Next day, she discussed this with her office colleague Kavita. She suggested her to register with any good and genuine matrimonial site. Somaya recalled that once she got a promotional mail from Lovevivah.com, a matrimonial site which ensures Aadhaar verification of profiles for higher trust level. She registered on Lovevivah.com. Her friend also told her about the site. She found registration simple and easy. She completed all the verification process. That night she logged in again to explore the site and search the profiles. There she found a profile meeting her partner preferences. She decided to contact that guy. His name was Raghav Nair, a guy from Kerala. She viewed his profile and images and sent him an invite. Next day, she received a notification indicating that Raghav accepted her invite.
She decided to send a chat message to Raghav through site. He did not respond for next three days and she thought that he is not interested. But, fourth day, she received an offline chat from Raghav stating that he was out of town for some seminar and was bit busy. She was happy with his response because he also seemed interested in her profile. Now, her journey to find a perfect partner began on a positive note. They chatted for almost two months and later decided to meet.
Somaya asked him for a good place which would be convenient for both as both were working in Gurgaon only. They decided to meet in a nearby restaurant on Friday evening, as last day of the week is bit relieved from office stress with no hurry to reach home on time.. She waited for him for almost 30 minutes, but Raghav did not reach. She decided to make a call to him to know his whereabouts. The moment she picked up the call, Raghav said, Hi Somaya. She was happy to see him because he was exactly same as his pictures. He was really simple and down to earth. He was looking like a typical geek, messy clothes, unorganized and a laptop in his hands. After talking with him for 10 minutes, she found him interesting and intelligent as well. But one thing she realized in the first meeting that he is an introvert and a typical geek, who loves to spend most of his time with gizmos and technology. For Somaya her work is a 9 to 6 job and if she is not writing something, then she must be reading something. But, for Raghav, his job is not restricted to hours and timing. He is working more than 10 hours every day and even on Sundays as well if required. But, there are other things which made her realize that he is very compatible for her.
Even Raghav was a bit nervous, because this was the first time when he met some girl and that too for marriage, a very serious relationship. Another thing which was bothering him was that he didn't tell anyone about this meeting, not even his family and friends. He did not want to create any ho-halla for that. After meeting Somaya, he was also happy because he found her simple, sweet, down-to-earth and happy go lucky person.
After reaching home, she told about him to her mother and asked her to talk to his parents. He too discussed the same with his parents. His parents were not very sure about the match because they were from Kerala and Somaya was from UP. They have different caste, traditions and way of living. But, after listening to the views of their parents they decided to take some time to know each other well to reach to next level.
They continued talking to each-other for next few months. Every passing day, they got this strong feeling that they have many things in common, which makes them a perfect match to complement each-other. Once again, they asked their parents to meet at least once and then only take the decision. Their parents agreed to meet. It was a tough call for both the families, but still they agreed to do it for the sake of finding a perfect partner for their kids, which every parent wants to.
Somaya and Raghav's family reached the venue on time and both the families were feeling bit awkward as their kids arranged the meeting for them. But, once they started the conversation, both families found each other easy going and simple. They decided to take this meeting to next level by fixing their marriage. They called the Pandit ji for matching their kundali's, as Raghav's family believed in it a lot. Pandit ji told them about the auspicious dates in the month of December, January and March. They agreed to the date of December, for their marriage. This was one of the most memorable days for both of them. They never thought that a simple registration with a matrimonial site could help them meet their perfect life-partner. Though they had different lifestyle, thought process, profession and culture,but nothing matters if you know what you want in life. For Somaya and Raghav, the process of searching a life partner was made easy by Lovevivah.com. They were able to search a partner on their own terms without any compromise.
Somaya is very happy with Raghav.  She believes that registering with Lovevivah was the right decision. She is happy because she was not required to go through the typical process of meeting different people and behaving like a puppet and facing rejections. She is happy because she was not required to make undesired changes in her lifestyle and professional life because she knew Raghav was also in an industry where he was required to put extra efforts and time to achieve professional goals. So, a writer meets geek through our portal, what's your search story?
LoveVivah.com Malayalam matrimony site provides grooms and brides profiles for wedding. Find your Aadhaar verified matchmaking partner.