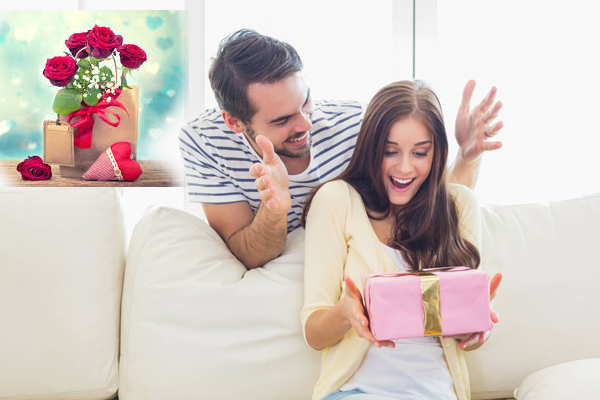 When it comes to gifting do you really in a mood to sacrifice your hard-earned money? There are many people who believe that gifting is not really required in a relationship. But, there are a large number of people who always look for occasion when they can gift something to their loved one. Presenting gift in any relationship is really important, not because of amount you spend on someone, but the feelings you have for him/her are more important. Here are some reasons boosting this notion that gifting is really important:
Best way to express your love: Giving gift to someone you love is really self-satisfying. It is a good way to give new life to your relationship and building your bond. Without saying a lot to him/her your gift can easily express your love and show him/her that you care fore.
Best way to give surprises: It is the best way to give a pleasant surprise to your loved one. You can gift for him or her something, which he/she is really looking forward to buy. Buy that special gift for him and plan a nice surprise to see that excitement on their face.
Shows your sensitive part: It shows the sensitive side of you in front of your loved one. It also reflects that you are sensitive about him/her and want to make him/her happy. You invest a lot of time to buy something for your beloved. It is not just investing the time and money, but investing your emotions in it. You always want to gift him/her the best.
A way of celebration: There is no age for celebration. You celebrate something to enjoy and have fun. Any celebration is incomplete without the element of surprise. Giving the gift to your beloved always gives you a sense of satisfaction and happiness.
Expresses your feeling: It helps in expressing your feeling easily. It is the best ways to express your feelings without saying a single word. If you are planning to propose her, gift her engagement ring, ring is self-sufficient to express your feeling. So, a gift is perfect way to express your feelings easily.
Way to pamper him/her: This is the way to make him/her feel that you always adore and pamper him/her. He/she is really important for you and holds a special place in your life. Therefore, this is the way to show your love and concern.
LoveVivah.com Gupta matrimony gives digital platform for Gupta brides and grooms for Happy Marriage partner. Select your spouse from verified matrimonial profiles.