With Online Matrimonial Sites gaining popularity as a medium to search for a life-partner it becomes all the more important to understand that what all goes in to create an impressive Matrimonial profile. Of course it is important to have a strong profile to attract other; strong in terms of career, education, family background and much more, but still the importance of looks cannot be neglected. As the famous saying goes – "first impression is the last impression", on a matrimonial site your picture plays the role of creating that first impression. It is quite natural to be attracted towards a good looking profile even before going through other details. And once other profile details are also captivating then the one who has been able to create a good first impression wins over.
Hence, we suggest adding as many nice pictures as possible to your LoveVivah profile. In an endeavor to create an easy and seamless photo uploading experience, we have added a feature on LoveVivah to upload photos directly through your Facebook account. Isn't that interesting! Now you don't have to search for photos from all over places to upload, rather you can simply login to your Facebook account and select the photos that best reflect your personality.
Upload Photos Directly from Facebook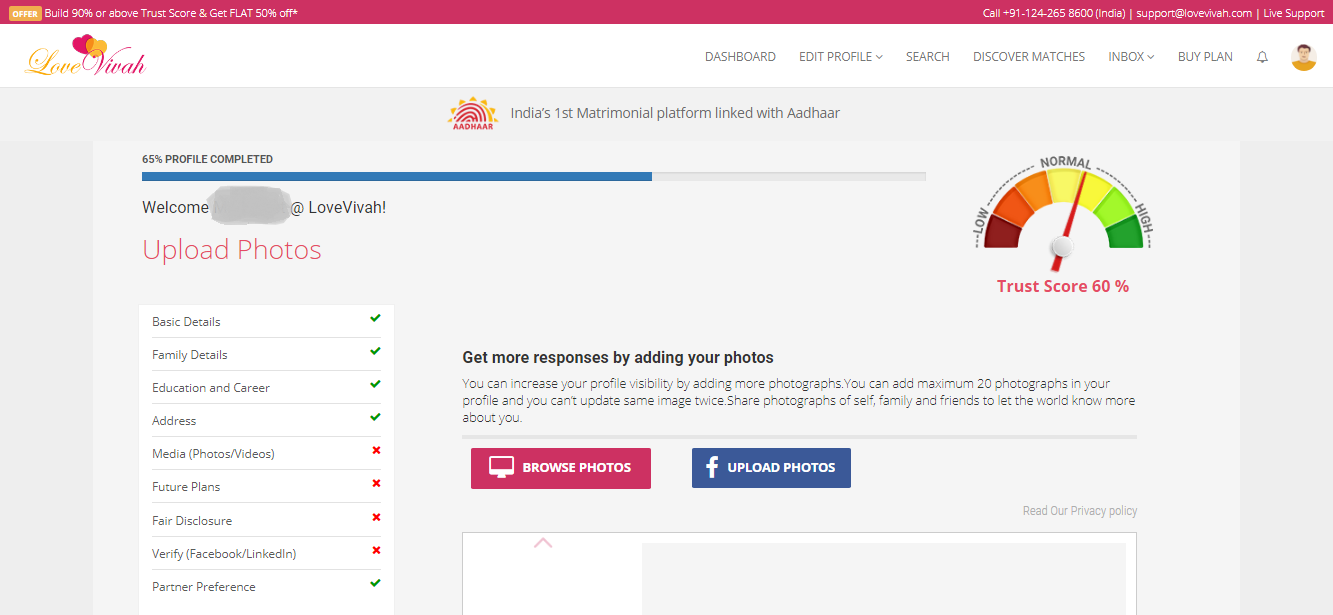 Select Photos You Want to Show Others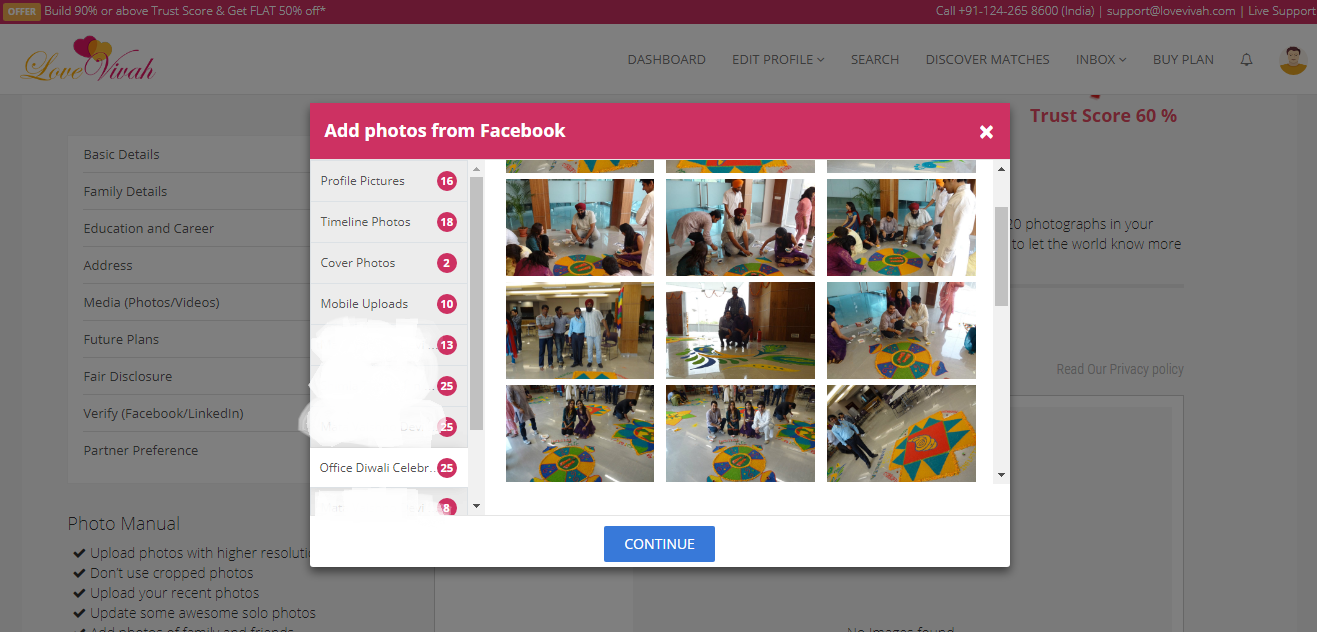 Here are a few things to keep in mind while uploading images for a matrimonial profile.
Add several Photographs and let them be your words
Usually people restrict to one or two photographs when adding to their Matrimonial profile. Do not restrict yourself; add as many photos as you can, of course in different settings and backgrounds.it could be a combination of pics from in your office, house, a vacation place in different attires like formal, Indian, Western etc.  Try to avoid studio photographs if possible.
Let your Photographs reflect your personality
It is usually seen that people first check the photographs of other matrimony users and then move on to see rest of the details. Try to share the photographs that are reflection of your true personality. This will help others take a better informed decision when shortlisting. Photographs with smiling face are preferred over the serious ones but if that's how you are, do not pretend otherwise through your photos.
Do not touch up the photographs
Marriage is about accepting each other as they are. And hence the purpose of photos on a matrimonial profile is to let others know you better, the way you actually look like. So stay away from image modification softwares and share the original photos only, without any touch ups.