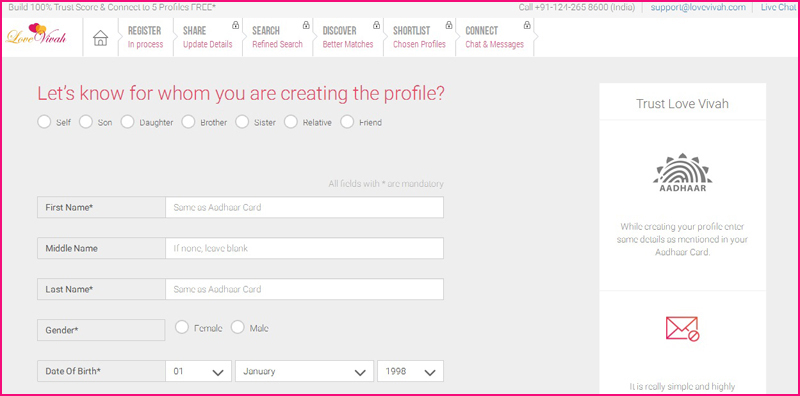 Are you 27+ years old and all your friends and family members asking you to get married? Are you an IIT graduate or working in IT Company? Are you the one who has rejected many matrimonial alliances within the friends and family? Are you listening question like when will you get married? Will you ever select a girl/boy to get married? Does your family keeping you busy every weekend to meet a prospective bride or groom? In such a situation, you can look for some different route to find your true partner. Matrimonial website is solution for all your problems. You should register yourself with a good matrimonial website and find a better match. But, before you do so, it is important to know how to create a good matrimonial profile. Nowadays, when everything is digital, therefore, it becomes a necessity to create an awesome profile to find a perfect match. Here are some useful tips to create matrimonial profile.
Most of the registration forms are divided into two sections-Personal Information & Partner Preferences. You should pay attention while giving your personal information. It will play a crucial role attracting the prospective bride or groom and get interest from the prospective partner. Even writing about your partner preferences don't quote unnecessary things. Here are some important things you should consider while writing your matrimonial profile.
While writing your personal information try to be grammatically correct and précis. Don't flaunt yourself too much. Be honest while writing about you. Don't give false information about yourself. Don't oversell yourself by telling those qualities, which you actually don't possess.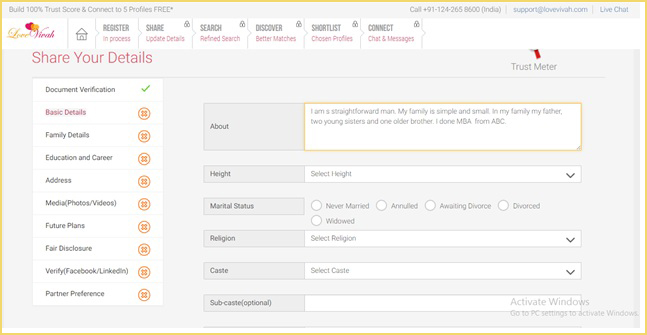 Don't give wrong information about your family status, your parent's financial status and occupation.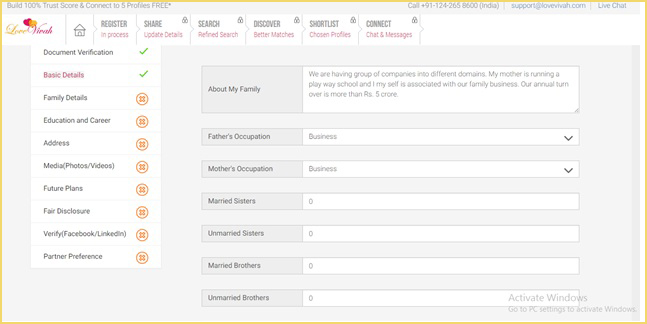 Don't give misleading information about your educational qualification & profession.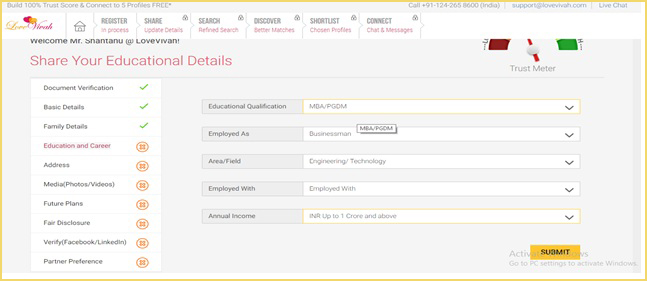 If you have shared the wrong details and at the time of personal meeting if the prospective bride/groom will ask you questions about your qualification and professional things, it will be an awkward situation for you and for that personal as well.
Showcase the best of you. A good image can create wonder. While updating any image in your profile pay attention to things like: Is this your latest image? Is that image good enough to be uploaded? Update your images in which you are at your best. But ensure that all images are relevant and recent too. Don't update the images of pets, scenic views, building, etc.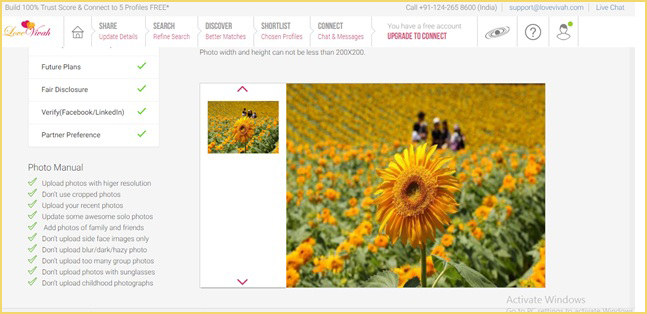 Don't write too high expectations while writing about your partner preferences. Don't over write and underwrite your expectations, be balanced and justified.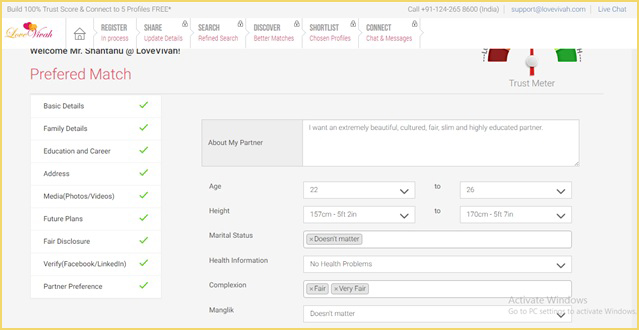 LoveVivah.com matrimony website provides free online registration for Indian brides and grooms looking for marriage partner. Join now for your matrimonial profile.