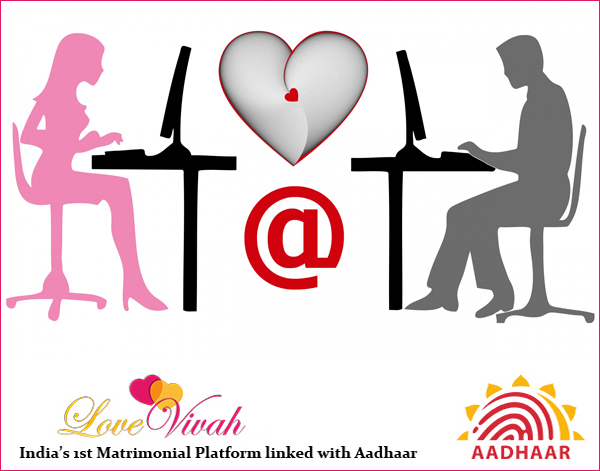 Once you attain a certain age in our country or we call it marriageable age, then your whole family and whole world around you is bothered about your marriage. All your relatives, friends and family members keep on asking about when you will marry. One of my friends Rakshita, told me that she has recently created a profile on matrimonial site. She was very happy after creating the profile because now she is not required to meet everyone. She is also feeling happy because she is receiving a lot of interest on her matrimonial profile. But, she shared her experience and told me that she is very selective in her approach and doesn't accept all invitations. She mentioned that she is taking all steps to stay safe on matrimonial site. She also shared how she is managing her profile to get the maximum out of her registered profile. I am here sharing some of the tips shared by her to manage the matrimonial profile and managing the interest received on the profile.
Check the profile: Always check the profile before you accept any interest or invitation from other registered member. Don't accept any invitation just for the sake of it. It is not a dating or social networking site where every interest/invitation is important and you must accept all to increase the number. No, this is not the case of matrimonial profile. Before accepting any profiles always check it.
Read all details carefully: When you receive any interest from any of the registered member, before accepting or deleting the request read all the details carefully. Read the profile thoroughly, don't just overlook the profile or see through the photographs only. Read every mentioned detail carefully.
Family status/background: This is something very important which you should never overlook when you receive any interest. Always check the family details. Try to find out more details about his/her parents, sibling, location and other important details. It will give you a glimpse of his financial and social status which is an important thing to consider before marriage life.
Check education as priority: Most of the people don't mention all important details while registering with matrimonial sites. Education is one such thing which you should not ignore or overlook before accepting the interest in your profile. Nowadays, all of us look for a partner who is highly educated and settled. If you too have certain criteria about education, then check this as your priority.
Find out about common interest: This will help in checking the compatibility quotient of you two. While going through his/her profile try to find out the common interest or hobbies. It will help in understanding his/her lifestyle, interest, personality and social life. Compatibility is very important for this relationship and a lot of things based upon it after marriage. However, there is no surety that the common interest will result in yes for the marriage, but it is important to create a common platform to begin with.
Think about your priorities: Before accepting any profile interest, think about your priorities and interest. It is important that you make a check list of your priorities. What are you looking for in your life partner? What are your priorities of life? Do you want a professional or you are looking for someone really beautiful/handsome or something else. Make a checklist of your priorities and select or reject a profile based on that. It will make your partner search simple and easy. You will not waste time in meeting the wrong people.
Find out the seriousness: While going through the profile always check the seriousness of the profile. Read all the mentioned details, description about self, parents and other things. It will give a sense about seriousness of that person. It will also make you understand the genuineness of the profile.
See all photographs: Before selecting or rejecting any matrimonial interest, always check the photographs. Try to find out whether the photographs are original or crafted. It will also help in understanding the personality and lifestyle of the person. Also check is he/she looking of same age in the photographs that is mentioned in the profile details.
Know more about partner preference: Once you receive any partner interest on your profile read more about the partner preferences. It is important that you should be accepting the one who is meeting your partner preference or you are fitting into his/her partner preference. It will increase the chances of positive response. If you are not meeting his/her partner preference or he/she has sent you interest after viewing your photograph or educational details or something else. Find out such points and make your decision accordingly.
Consider the age: This is another important decision making factor. Always check the age of the profile before accepting the interest on your matrimonial profile. If he/she is too young or in the age of 22-23, there are chances that he/she has registered for the sake of registering not for marriage. Another thing to consider is how older or younger he/she to you. If the age gap is higher, there are chances of further complications. So, think about the prospects before accepting any matrimonial profile.
LoveVivah.com Brahmin matrimonial website provide wedding profile of grooms and brides. Check out for Aadhaar verified matchmaking for suitable life partner.