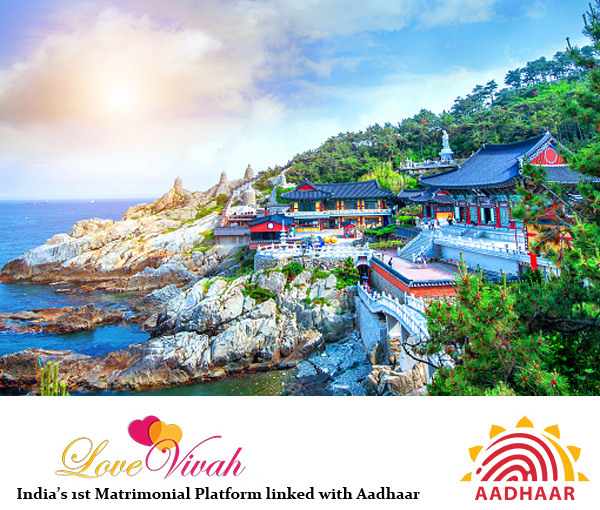 Are you looking for some international destination, which is very much within your reach? Honeymoon is all about fun, excitement, extravaganza, and romance. A good international destination can help in infusing romance in your honeymoon trip. But, most of us drop the idea of visiting an international destination just because of the high cost linked with the trip. If the budget is bothering you, in that case we are here sharing some of the top international honeymoon destinations which you can easily visit within Rs. 50K and enjoy your international trip.
United Arab Emirates: UAE is one of the most popular holiday destinations among Indians. This destination offers you everything required for your honeymoon. It offers you stunning beauty and wide range of things to explore at this beautiful location. If you are planning to visit this gorgeous location you can't miss visiting Dubai at any cost. This city is popular for its tourist-friendly ambience and several striking monuments. You can easily plan your trip to this location within Rs. 50K. If you will book the tickets in advance you might get cheaper flight tickets that will help in lowering your travel cost.
South Korea: It is one such destination which attracts honeymoon couples because of its impeccable beauty. It is an international tourist destination where nature cuddles the scenic beauty. This place gives you an exciting and fun-filled experience. You can visit Ggotiji Beach, Gwang-an Bridge, Seongsan Sunrise Peak and Uleung Island Seaside Road and other destination during your trip to this beautiful place. A trip to South Korea is truly divine and mesmerizing for the newlyweds as it gives you ample opportunity to enjoy some romantic moments.
Qatar: This stunning place is diamond of the Persian Gulf, Qatar serves as one of the charming and mesmerizing honeymoon destinations amongst the Arab countries. It is located in the coastal regions of the Arabina Peninsula. This place offers you a lot to explore if you are visiting this destination. It has gained lot popularity in past a few years and become of the most sought after honeymoon destinations for all those who are looking for some bewitching natural beauty for their honeymoon.  During your trip to this fun destination, don't forget to visit Dhal Al Misfir, Doha, Khor Al Adaid Natural Reserves and Zubarah Fort. However, there are other places as well that you can visit if you have enough time.
Indonesia: This scenic beauty is famous for its rich cultural heritage. This place offers a lot more than any other international destination in Asia. You can go for nature tour, Religious & Cultural Tour. If you love water sports, then this place offers you ample opportunity to indulge in temple tours as well.  It encourages nature tourism, volcano tours, cultural visits, leisure tours and much more. You can easily plan a trip to this international destination within Rs. 40K.
Nepal: Nepal is very close to India and even the trip to this beautiful country can be planned within Rs. 40K. It is a pure delight for all those who want to spend time in the lap of nature and want to enjoy some luxury time with their partner. It is a perfect honeymoon destination for newly-wedded couples. During your trip to this iconic destination you can indulge in Adventure sports and activities. Besides, you can also plan a nature tours, visit temples and monastery.
Cambodia: This place offers the cultural heritage in the most captivating form and lures a large number of people every year. It is a rustic beauty with plenty of activities to indulge in during your honeymoon. The destination is popular as the "Kingdom of Wonder", it is a treasure trove for the visitors. It boosts rich culture and traditions.  During your honeymoon trip to this place you can visit Angkor Wat, Tonle Sap, Preah Vihear and Bayon Temple. Besides, there are other places which you can also explore on your trip.
LoveVivah.com Arora matrimonial website gives marriage profiles of grooms and brides. Search for matrimony resumes for suitable life partner.