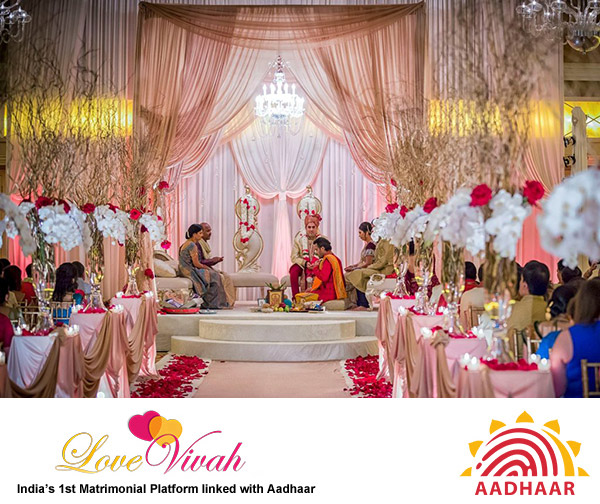 Wedding in India is not less than a hectic job, you are all the time busy about planning or coordinating with vendors. This is really serious affair as you want everything to be perfect and matching up with your requirements and social status. It can also give you jittery nights, if you are not sure about the different things and you have no clue how to make all wedding arrangements. In such a situation, this becomes more important that you make a checklist of things for a perfect wedding affair. Here, we are sharing a checklist which will help in ensuring that you are going on right track and you are not missing anything for the D day.
Decide a wedding date: Before you start your wedding planning or start your marriage preparation, fix a wedding date. Fix a wedding date according to your convenience. Always keep various factors in mind like both the families should agree over the date, you will be able to find a venue and other vendor for the specific date. The best tip for fixing a wedding date, try to fix it during off season, so that you will be able to get the best deals within your budget.
Fix a budget: This is another important and decisive factor. You should always fix a budget before you start wedding planning and start booking vendors. This way you will be able to decide how much money you want to spend on what? Furthermore, divide the budget into three-four different categories like shopping, jewelry, venue booking, decoration, and gifts, etc.
Allocate responsibilities: Never assume that you can handle everything at your own and you don't need anyone to help you in wedding arrangements. The best thing to reduce your stress and arrange everything perfectly allocate responsibilities between family members and those you think will be able to help you out in different things be it your relatives or friends.
Hire wedding planner: If you think that you are not able the handle everything at your own, then it is always better to hire a wedding planner. They can help you in almost everything related to wedding and wedding arrangements. They are the experts of the field and can provide you the best wedding arrangement solutions within your budget.
Plan your events: Before you start booking the venue for your wedding and other events, it is better to decide the total events pre wedding, wedding and post wedding. It will help you in understanding for how many days you need to book a venue or arrange other things. Are you going to conduct an engagement ceremony? Are you going to throw bachelor party? Do you need a separate venue or you will organize such events at home? Decide all such things before fixing the venue, so that you know all the events in advance and make arrangements accordingly.
Make a guest list: Make a guest list in advance before you start booking venue and other vendors. Are you going to invite 400 people or 200 people in your marriage party? Are you going to make it a grand affair by inviting 800 or more guests? Decide the number of guests because it will help in deciding the overall budget. It will also help in knowing that are you sticking to your fixed budget or you are exceeding your budget.
Book a venue: The sooner the better is just apt when it comes to booking your wedding venue. The early you start exploring a venue and book it, the better deal you will get. It will help in booking the desired venue and getting the best deal in terms of booking amount. In most of the cases, when you book venue just a month before your wedding day, you are supposed to pay the increased price and at times you settle down with some ordinary marriage venue because most of the venues are booked in advance. The best thing is you should book a marriage venue at least three to four months in advance.
Complete shopping before D day: Complete your wedding shopping at least a month or so before your wedding day. In most of the case, we have seen people rushing from one place to another even just a day before the wedding to shop something. To reduce your stress and relax, complete your shopping before the wedding day.
Book photographer: Don't delay in booking the photographer for wedding reception and other wedding ceremonies. If you want to do a pre-wedding shoot, which is very much in trend and cover all your wedding events, it is better to book a photographer and videographer well in advance.  
Select card: To send invitation to guest on time it is always suggested to select a wedding invitation card in advance. A wedding invitation card is one of most important thing. It is not easy and simple to fix a card as most of the time you get confused because of multiple options available in the market. Besides, it is important to fix a card in advance because it takes time to complete the printing part. Most of the people like to deliver the card personally, therefore, it becomes more important to get it fixed well in advance.
LoveVivah.com Gupta matrimony site provides wedding profiles of grooms and brides. Register Now for free to search Aadhaar verified profiles!