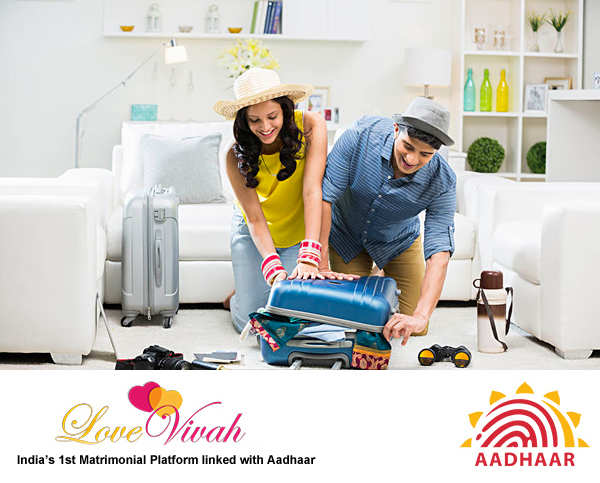 Honeymoon is one of the most exciting things after marriage. You plan a lot of things to make it memorable. You shop different things for your honeymoon because you don't want to miss a single moment to woo your partner. But, packing your luggage for honeymoon is one of the most confusing things. In most of the cases, you are not sure what you should pack and what you should leave at home. Most of us feel tempted to pack most of our favorite dresses in honeymoon luggage. But, this is not the right approach. Rather, you should smartly pack your luggage to avoid any issue. Moreover, if you are going abroad on your honeymoon, then you should pay extra attention to things you are packing because you are allowed to carry a limited weightage with you in flight. So, here we are sharing a list of clothes you should never pack in your honeymoon luggage.
Body-fitted clothes: While packing your luggage for your honeymoon, you should always avoid packing body-fitted clothes. It might be you will not feel free and comfortable after wearing body-fitted clothes on your honeymoon because of weather and other reasons. If you are so interested in wearing somebody fitted dress, try to minimize the number of body-fitted dresses in your luggage.
Itching clothes: There are many fabrics which are not comfortable for skin and create irritation and itching on skin. Clothes made of some sparkling golden or silver threads, heavy embroidery with rough thread and beads might create irritation. So, try to avoid packing such clothes which are heavy and uncomfortable.
Too heavy woolens: To avoid filling all space with heavy woolens it is better to carry two three layers instead of carrying heavy woolens. They will not only consume the maximum space in the luggage, but they will also increase the weightage of your luggage. If you are so keen to carry such woolens, it is better to wear them or carry in handbag.
Similar dresses: Avoid packing similar kind of dresses, rather try to pack different types of dresses. If you are going to visit some beach, then carrying all short dresses is not the good idea as you will not be on the beach for whole day. You will also visit different places and monuments, therefore, keep your activities in mind and pack your luggage.
Jumpsuits: No matter how much you love your jumpsuits, still you should not pack this in your honeymoon luggage. Jumpsuit is a very comfortable dress, but it will be problematic if you are travelling. If you want to go to washroom thrice or more than that during the day, it will be difficult to dress and undress all the time when you have a day full of different activities. There are chances that you will not find spacious washroom, then it will problematic for you. Therefore, it is better not to carry it.
Number of sweaters: This is another thing which you should keep in mind while packing your honeymoon luggage. If you are travelling to some hill station, then it is better to carry one or two common sweaters. Carrying different sweaters or jackets matching with each dress is not a good idea. It is always better to carry minimum luggage when you are travelling. Therefore, it is better to carry some common sweaters which you can wear with almost all dresses.
Swim suits & beach dresses: If you are going to visit some beach on your honeymoon, it doesn't mean that you are supposed to pack swim suits and beach dresses only. No matter how much fun you will have on beaches, but still don't forget that you will also visit different places or restaurants where such dresses will be a misfit for the occasion.
LoveVivah.com Delhi matrimony site gives wedding profiles of grooms and brides. Register Now for free and search your life partner!