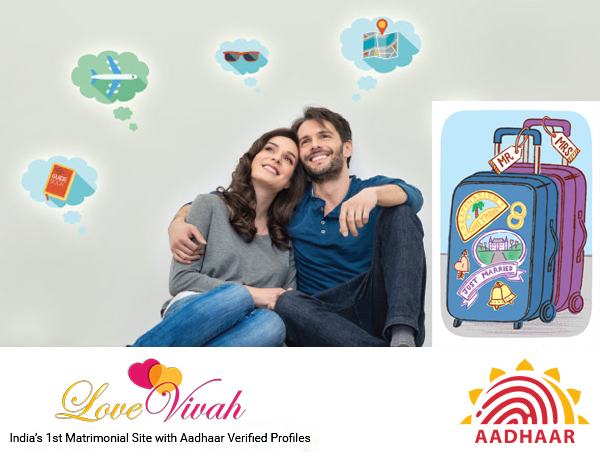 Whether you are travelling in India or abroad for your honeymoon, still you need to pack your baggage for your travel. Be it a short trip of four days or ten days long honeymoon travel. It is important to pack and carry right and important stuff on your travel. It will not only ease your packing pain, but at the same time it will also help in avoiding unnecessary stuff on your honeymoon. It will save your time, efforts and energy. So, here we are sharing three simple steps to pack your luggage for honeymoon to avoid any hassle.
Step 1
Important documents: Before packing your bag, it is important that you think about all important documents you require on your honeymoon travel. Checkout out the list to carry:
Travel ticket soft and hard copy
Identity card: Passport, Driving license, Aadhaar Card
Some handy cash
Credit/debit cards
Hotel reservation documents
Small travel map if required
Honeymoon package details if bought any package
Step 2
Small Hang bag: If you are planning a trip of more than 4 days, then you should not forget to carry these things:
Wallet
Important documents
Travel tickets
Credit/debit cards
Cash
Mobile Phone & charger
Headphones
Portable data bank/battery back up
Medicines/small first aid kit
Water bottle
Sanitizer
Small hand towel
Tissue paper
Eye glasses/sun glasses
Some munching items
Step 3
Main travel bag: You need to fill systematically to avoid any extra luggage. Before packing your bag check the maximum size/weightage allowed by flight if travelling via flight. Don't forget to consider the requirement as well.
All light weight clothes
Jacket (if travelling in winter)
Two extra pair of clothes
Small/pet bottles/pouches of toiletries
Common makeup items that can be used with all
Minimum jewelry/accessories or avoid if possible
Shirt/pants/t-shirts/dresses/night wear
Undergarments
Socks
Sleeper
One pair of shoe/floaters/sandals
A bedsheet/blanket
LoveVivah.com Telengana matrimonial website gives brides and groom resume for wedding. Find your perfect life partner with Aadhaar verified matchmaking.