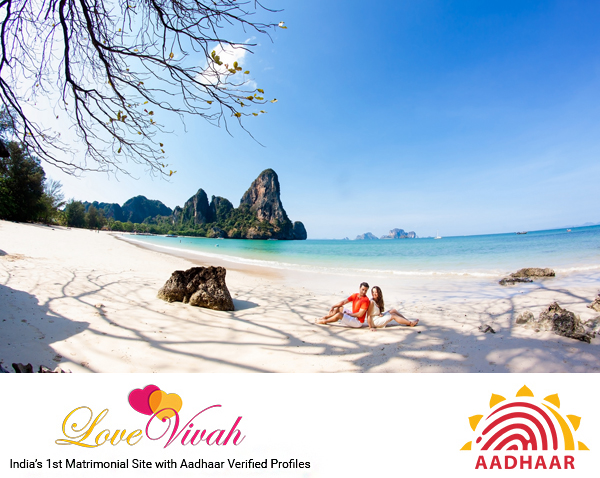 Your honeymoon should be the most amazing travel experiences you both spend together. It should be memorable-a trip that you will remember for your lifetime. This is the first time when you are together on a trip and you get opportunity to know each-other closely. To maximize this opportunity, it is important to plan it well and make it extraordinary. To make it extra romantic it is important to make some extra efforts. Let's take a look at some of the extraordinary steps for making your honeymoon special.
Select a room with all possible amenities: While booking your room always keep this in mind that you want to make it big and extraordinary, your room should also be the same. It will help you to take the romance to another level, if you book room with exciting facilities. If your room has a Jacuzzi, claw foot bath tub or bath tub, it will add more fun in your romantic honeymoon.
Add custom item: When you are out for your honeymoon, try to set the mood by adding some personal touch to it. You can bring some special items like scented candles, chocolates, fresh flowers, some soothing music and your favorite bath gel. So, carry these things to give a personal touch to your honeymoon stay.
Plan nice surprise for your partner: To add some more excitement and romance in your honeymoon bring some unexpected gift for your partner. It could be as simple as his/her favorite music album, book, jewelry or some sexy night wear. This will help you to add more romantic flavor.
Plan picnic: You can plan picnic with your spouse. Choose a honeymoon destination like a most sought after nearby picnic spot, beach, hill side or anything, which is easily accessible. Head to a local market, buy your favorite food items for your picnic. Don't forget to carry your water bottle or juice to stay hydrated.
Don't buy or carry something expensive: Don't carry something expensive on your honeymoon. Don't carry expensive things like jewelry, laptop, watches or something similar. Else you will be most of the time worried about your favorite stuff, rather than enjoying your honeymoon.
Stay away from social media: Your honeymoon is not any other ordinary vacation with your friends where you tempted to post each and every pic on social media.  Or you are busy in viewing the posts and comments of your friends. Try to avoid indulging in social media on your honeymoon. If you want to share some pictures with your loved ones, always share it personally. If most of the time you are busy with social media, surely you end up spending less time together.
Relax yourself: After reaching there, don't indulge in activities on the first day. Try to stay away from any activity on the first day of your honeymoon. Take sun bath, or lay back in the sun to enjoy your quality time together and rejuvenate your energy for next day.
Don't make a long list: Avoid making a long list of activities on your honeymoon. Go with the flow. If you really want to visit some hot places of that location, visit only one in day to save your energies. If you are too exhausted with your outdoor activities for sure you will not get time to cuddle, and enjoy some intimate moments together.
Plan a dinner with view: This is another thing you can do on your honeymoon. You should book a dinner date with view. If there is some hotel or restaurant offering a nice view, then you can book a table for your dinner. You can order some special cake or wine to make the moment special for you two.
Plan something special for last night: You might be busy in packing your luggage for returning home, but still don't forget to give it a twist with planning something special for the day. Plan something special for your last night. It will help in making your last night romantic and memorable for both of you. Be it a musical dinner or night out in some pub, or something really exciting.
LoveVivah.com Gujarati matrimonial services provides wedding profiles of grooms and brides. Check for matrimony resumes for suitable life partner.