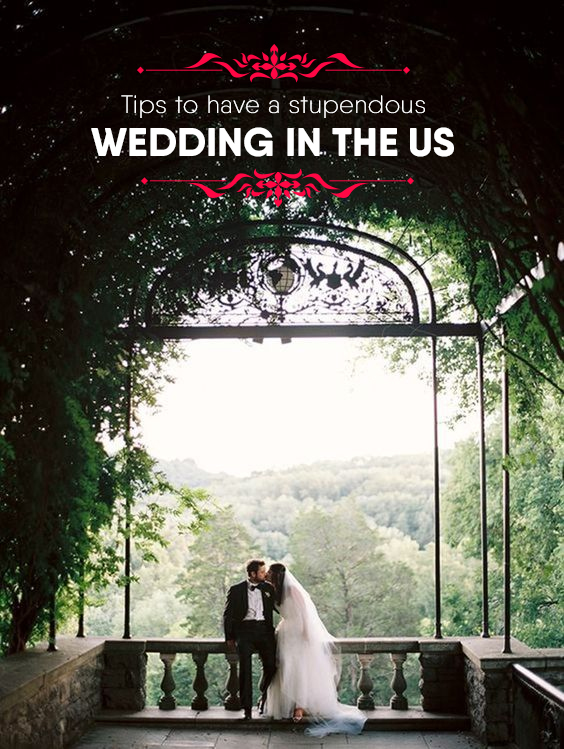 Are you planning a wedding in the US? There are many Indian singles in USA, and most of them plan for a stupendous wedding whenever they decide to tie the knot. Of course, we all want our wedding day to be something that we cherish and remember all our lives. Therefore, we understand that you would want to plan an outstanding Indian-style wedding even if you are in the USA.
To help you out, here are some of the tips that will help you have a stupendous wedding in the US that you and all your guests would remember for a long time!
1. Make your functions colorful and elegant
Indians are known for their love of beautiful colors, and all the Indian ceremonies that happen before and after the wedding make use of several colors. For example, the yellow color signifies brightness and is used in the haldi ceremony on the bride and the groom. To make your wedding interesting, you can ask all your guests to wear a variation of yellow and make the venue more vibrant and lively. You can do similar things for mehendi, sangeet and the wedding ceremony too. If you have been dating an Indian man, he would know about the importance of these ceremonies and the colors. Therefore, it would be easy for both bride and groom to follow the interesting color codes and coordinate their dresses as well.
2. Have delicious Indian cuisine
Indians love food! It is something widely known so whoever attends an Indian wedding expects to get surprised by a multitude of food items on the menu. So, when you are planning an Indian wedding, you must take care of the food that you include on the menu. Go for food tasting before finalizing the dishes. Since the wedding is in the US, you must ensure that the food caters to both Indians and foreigners alike.
3. Include fun activities and Bollywood dancing
When you are planning a wedding in the US, you must ensure that all your guests feel included in the ceremonies. Indian weddings offer a lot of opportunities to include your guests. For example, you can ask your guests to prepare a dance performance on Bollywood songs to be performed at the sangeet function. You can also have some pre-wedding and post-wedding games where you can include your guests as well.
There are many ways of making a wedding interesting and memorable for your guests and yourself. However, before that, it is important to find the right bride or groom, and this problem is easily solved by NRI Matrimony sites. So, choose the right companion and plan one of the best weddings ever! The key to making a wedding successful is to make it inclusive of all your guests, and the best way to do it is by playing some of the best Bollywood music and makes them groove on it. Additionally, some delicious Indian food can also make every guest super happy. So, if you have been one of the Indian singles in USA and now leaving your bachelorhood to tie the knot, plan an amazing wedding keeping these tips in mind and make it a successful one!