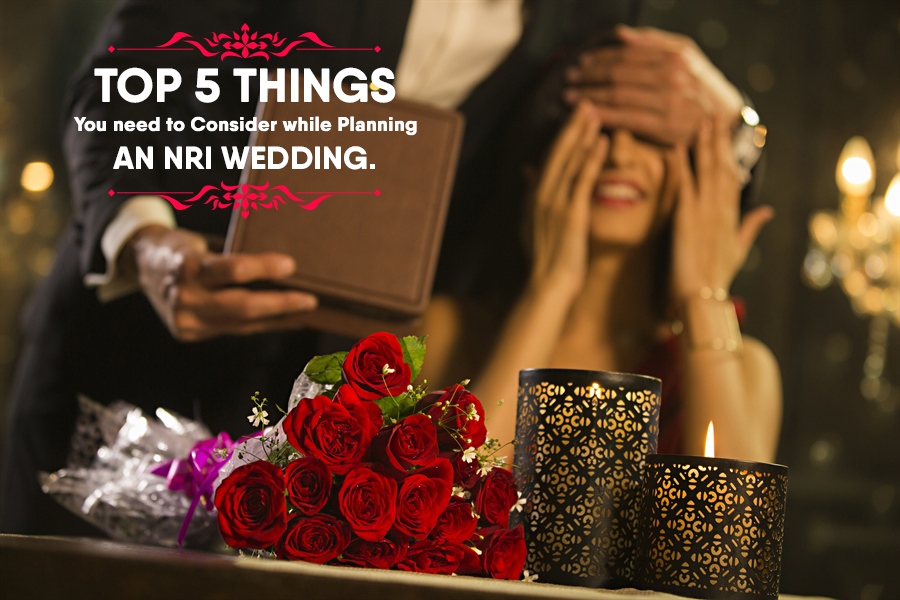 Are you an NRI with a wedding awaited very soon? Are you wondering how to make it one of the most authentic Indian wedding that you and your guests would remember forever? The best way to do it is to make it a good blend of tradition and modern to make people across all the generations happy. Afterall, dating an Indian man means seeing a glimpse of the Indian culture at the wedding too. Indian singles in USA or Indian singles in Canada must exhibit their Indian tradition and culture when they have an NRI wedding.
Here are the top five things can make your wedding an outstanding as an NRI:
1. Choose a classy place
When it is your big day, you want everything to be perfect. To begin with, you must choose a classy place that can adapt to all kinds of functions and ceremonies that you plan for your wedding. If you are planning a wedding in your vicinity, you can choose a place that is just the right size for the number of guests you plan to invite. It should not be too small neither should it be too big. Moreover, if you are planning all the functions including Haldi, Sangeet, Wedding and the reception at the same place, you must ensure that the decor can be adapted easily and should blend well with all the functions.
2. Decide on the number of functions
When you are dating an Indian man, you would know that the region he comes from would decide the number of functions and the style of the wedding he would like. Therefore, if the bride and the groom come from different regions, you must decide on the number of common functions you would like to have and then prepare accordingly. It is important to have a common ground before you start planning the decorations and dates for the functions.
3. Make your functions inclusive
Indian singles in India or Indian singles in Canada would have friends/relatives/guests both from India and abroad. Therefore, it is always good to have some ceremonies that are inclusive of all your guests. Something like a Sangeet ceremony is great for this purpose. Everyone loves to sing and dance especially when it is an Indian wedding. People love to groove on Bollywood music. With such ceremonies and some open dance floors, you can make your ceremonies more inclusive that everyone would enjoy!
With such ceremonies, you can make your wedding a successful and fun event for your friends, family and yourself as well. If you are wondering where to find the right life partner for yourself as Indian singles in India or Indian singles in Canada, you can look for some serious relationship sites and find the love of your life with whom you can plan your perfect NRI wedding. NRI matrimony sites are also perfect for people who are Non-resident Indians and are looking for other Indian singles to marry. Hence, you can choose your dream partner and plan an amazing NRI wedding for yourself!