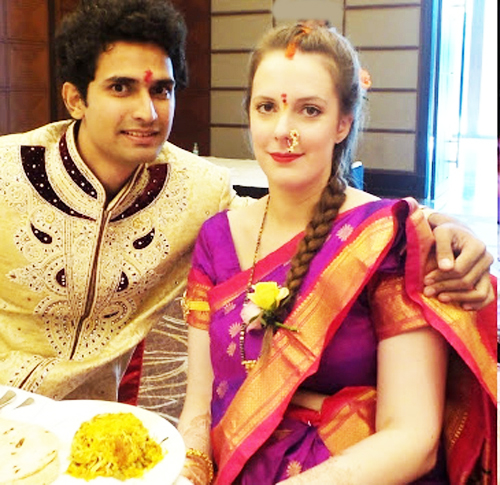 In India we are so much keen and thrilled to get married to an NRI. Most of the people believe that those who are settled in abroad are more qualified and eligible as compared to Indian prospective grooms. Do you really think that getting married to someone who is not staying in your country is safe? Do you agree that getting married to any NRI is more risky as compared to getting married to any Indian who is staying in some other state? But, apart from all different logics and reasons, there are still people who want their daughters to get married to NRI grooms.  There could be thousands of reasons behind this thought like more financial security, getting Green Card, better living standard or charm to settle abroad. Do you ever realize that it could be very risky if you jump into any decision without knowing and enquiring about the potential life partner and his family? Here are some points, which one should always consider before reaching on your final decision.
Never finalize your marriage just talking on phone or on email only. A long-distant relationship should be fixed after meeting him and his family only.
One should not trust marriage agent, marriage bureau, or middle man or third person blindly.
Don't take decision of getting married for the sake of getting Green Card or for any other benefits.
Don't finalize the marriage with foreign spouse or partner in really hush-hush manner or in secrecy.
Don't say yes just because after marriage you will be settling abroad and live a lavish life as told by him/his family.
Don't agree to go for registered marriage only while marrying the NRI groom.
Always ask for marriage registration along with social ceremony.
Never say yes to the wedding getting held in foreign country.
Always check visa and citizenship documents of the NRI groom and his family if they are also residing with him.
Check the account details and tax return sheets to know his actual earning/savings.
Check the property papers and business establishment documents.
Try to find out more about the groom and his family by contacting Indian embassy in the foreign country.
Get more information from common friends, relatives and people in your social network.
Get connected with his friends and family members on different social media accounts to know more about his personal life and habits.
Try to meet him and his family personally once or twice before you say yes for marriage.
LoveVivah.com matrimony website avails online matchmaking facility for NRI brides and grooms marriage in India. Welcome to all the young NRI boys and girls to make free registration here.