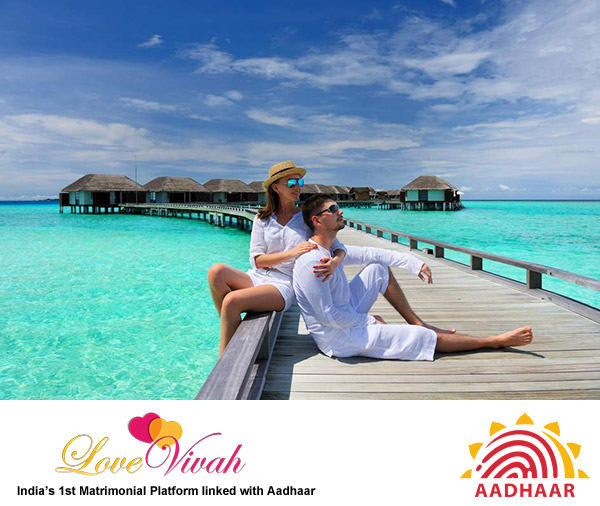 Honeymoon is one small world which carries a lot of excitement in it. But, all things might go west if you don't plan it will. It is really necessary that you know how to plan your honeymoon perfectly and what mistakes you should avoid while planning for it. For all those lovebirds who are planning for their honeymoon and very excited to make it a perfect love escape should keep a few things in mind. Your honeymoon could become so stressful if you don't do proper planning. Here, we are sharing some honeymoon planning tips for your perfect getaway. Follow these simple tips and enjoy a hassle-free honeymoon.
Plan together: Your honeymoon is not yours only, but it is for your partner too. So, plan a honeymoon with keeping your partner's preferences and choices in mind. Discuss things with your partner, where he/she wants to go, for how many days you want to plan your honeymoon trip. Do you want to explore a honeymoon destination in India or abroad? So, discuss everything with your partner, then only zero down your choices.
Decide offbeat destination: Rather than exploring the most sought-after destinations or places which most of the couples visit on their honeymoon, consider places which are offbeat. These off-beat honeymoon destinations are less crowded and offer everything you look forward on your honeymoon. Such offbeat honeymoon destinations offer you enough space and places to spend some candid moments with your partner, luxurious stay, and unmatched services at low price. So, planning a honeymoon to some offbeat destination is total win-win situation.
Apply for visa well advance: If you are planning for your honeymoon to some international destination, then it is good to apply for a visa in advance. Try to apply for a visa at least more than a month before. If you have not applied for visa earlier, then all formalities and clearance might take some time. Therefore, applying for visa in advance is always a good option.
Buy your travel tickets one-month advance: If you have zero down your destination, try to book your travel tickets at least a month before. The sooner the better, in case of booking the travel ticket. Booking travel tickets in advance might help you in saving some money as well. If you book your travel tickets just a week before, you are supposed to pay the higher price for the same. However, the ideal time to book a travel ticket is at least three months before your trip.
Compare, check & book: Before you finalize a hotel/stay it is always better that you compare the price, check different facilities and other things after that book your stay. Before booking your stay check how far it is from the airport, bus stop or railway station. Also check, how far is it from monuments, local market, tourist spots and other attractions. Because if you spend most of the time in travelling on your honeymoon then you will not get enough time to spend together. Therefore, check all these things before you book your stay in any hotel, resort or villa for your honeymoon.
Make a checklist: To avoid forgetting anything, make a checklist of things. It will help in minimizing the chances of forgetting something important to carry in your luggage. Always check that you are not missing anything from the list.
Carry first aid kit: This is something very important to carry in your honeymoon luggage. If you are on some special medication or otherwise too carry some basic medicines in your luggage like nausea, fever, headache, allergy, cold, body pain, etc. In case of any medical issue, you are not required to run from places to places to find a medical store to buy medicines.
Plan activities: This is something which most of us don't plan in advance and just do things randomly. Plan your activities in advance according to your total number of days you are going to stay there. If you are going for 5-6 days, then plan your activities accordingly and plan fewer activities on your first and last day of honeymoon to save your energies.  
Pack lighter baggage: Most of us end up filling our luggage with too many clothes and other things and later on find it difficult to carry things. Therefore, it is always good to pack minimum things on your honeymoon travel. Try to avoid packing unnecessary accessories, scarfs, jewelry and foot wears. Even don't carry too many clothes in your honeymoon luggage.
Plan surprise: To add some spark in your honeymoon plan some surprises. You can plan a romantic candlelight dinner with your wife or you can plan something else which you think she would love. So, don't forget to add the zing of surprise in your honeymoon.
LoveVivah.com Tamil Nadu matrimony site provides wedding profiles of grooms and brides. Free Registration for all! Begins your life-partner search now!